Your team is the heart of your business. High functioning teams achieve better outcomes. People with healthy workplace relationships are motivated to perform well, support their colleagues and stay engaged with their teams long-term. What can you do to help your teams thrive?
It starts with mutual respect, empathy and trust.
See below for bespoke team building solutions for your business!
Outcomes
Embrace Connections Team Building Masterclasses focus directly on improving interpersonal soft skills, team dynamics and relationships between colleagues.
Soft Skills
Trust
Empathy
Expressing needs and boundaries
Communication
Cooperation
Mutual support
Creativity
Team Outcomes
Improve empathy, emotional connection between colleagues
Improve mutual understanding of people and circumstances
Build/reinforce bridges for assistance and support
Have fun together!
Business Outcomes
Better collaboration and cooperation
Reduce silos and communication gaps
Work more efficiently
Achieve better quality business outcomes
Employee wellbeing

Employee retention
Less reliance on financial perks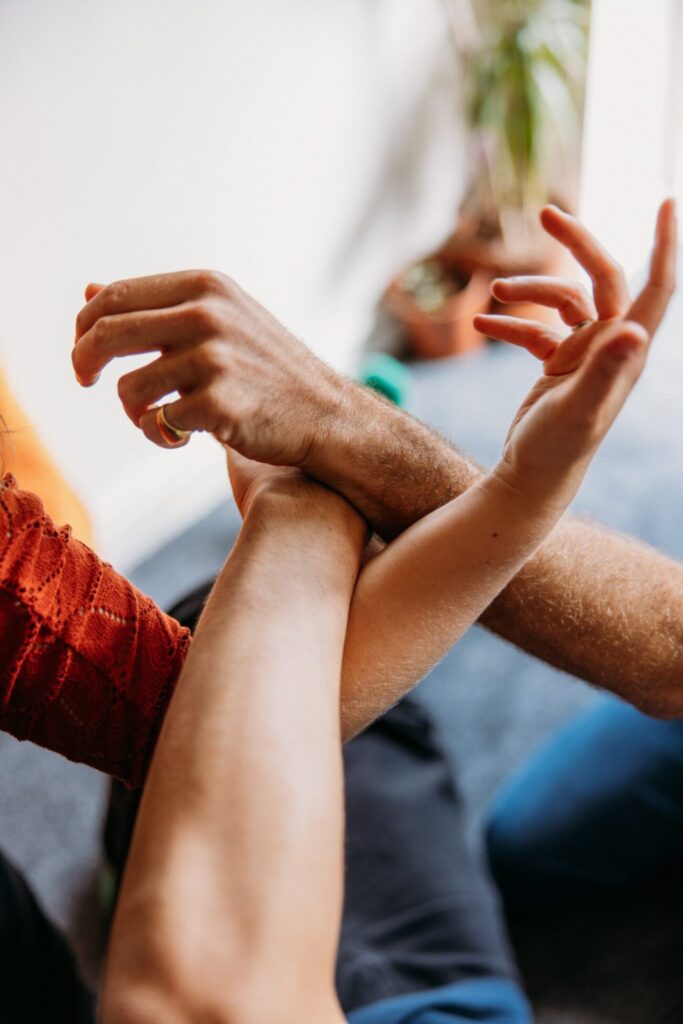 Team Building Masterclass
In-person workshop Masterclasses are bespoke solutions based on Embrace Connections' Touch Move Connect series.
These Masterclasses use movement and touch-based practices from partnered modalities such as AcroYoga/partner acrobatics, partner dance, contact improv, fighting, wrestling, massage, etc. These partnered activities target interpersonal soft skills directly. The body is a powerful tool to provoke insights about ourselves and the ways we interact with others.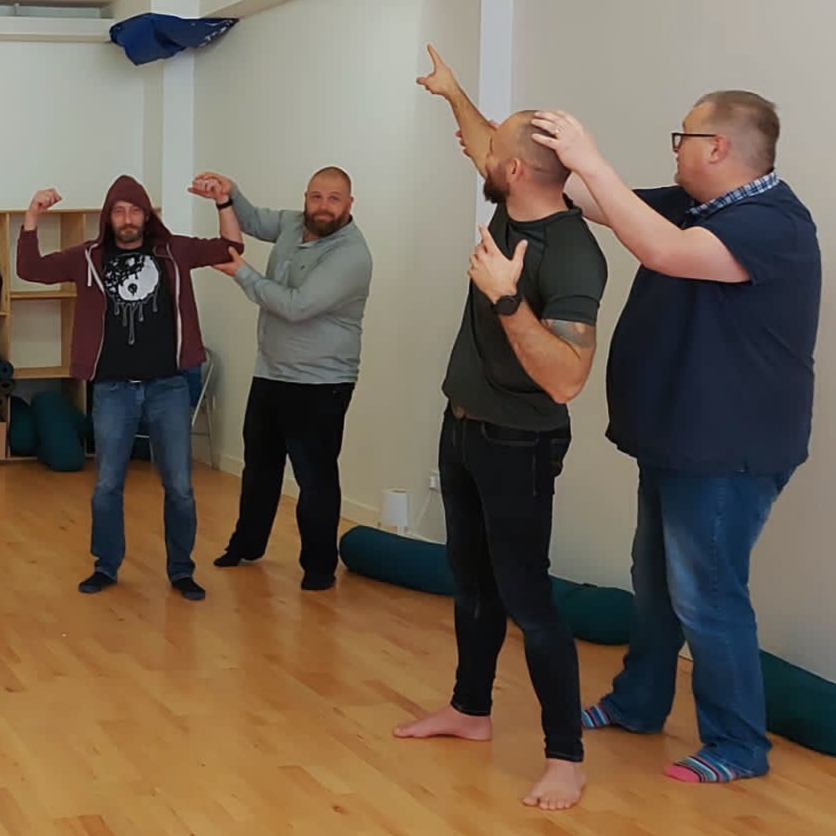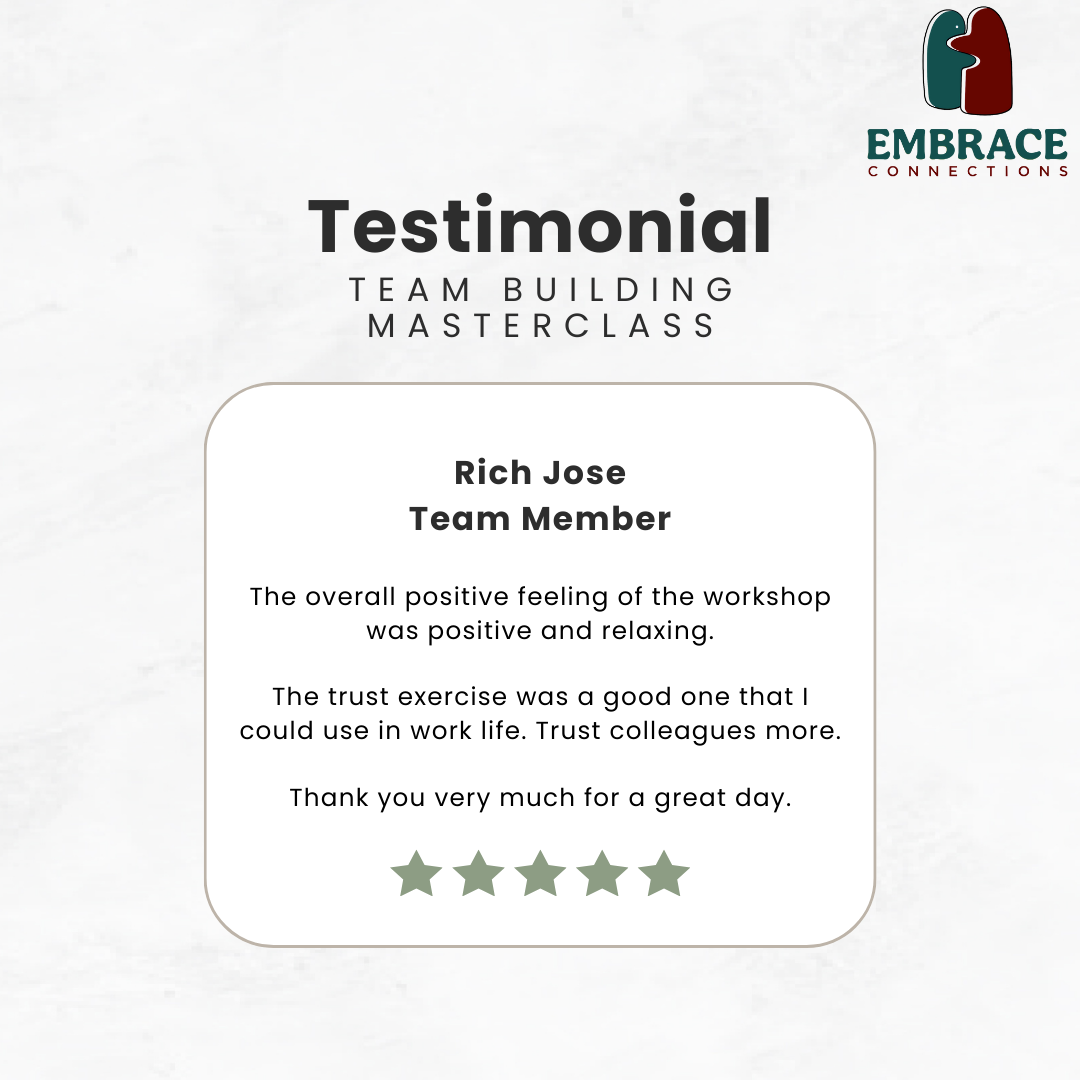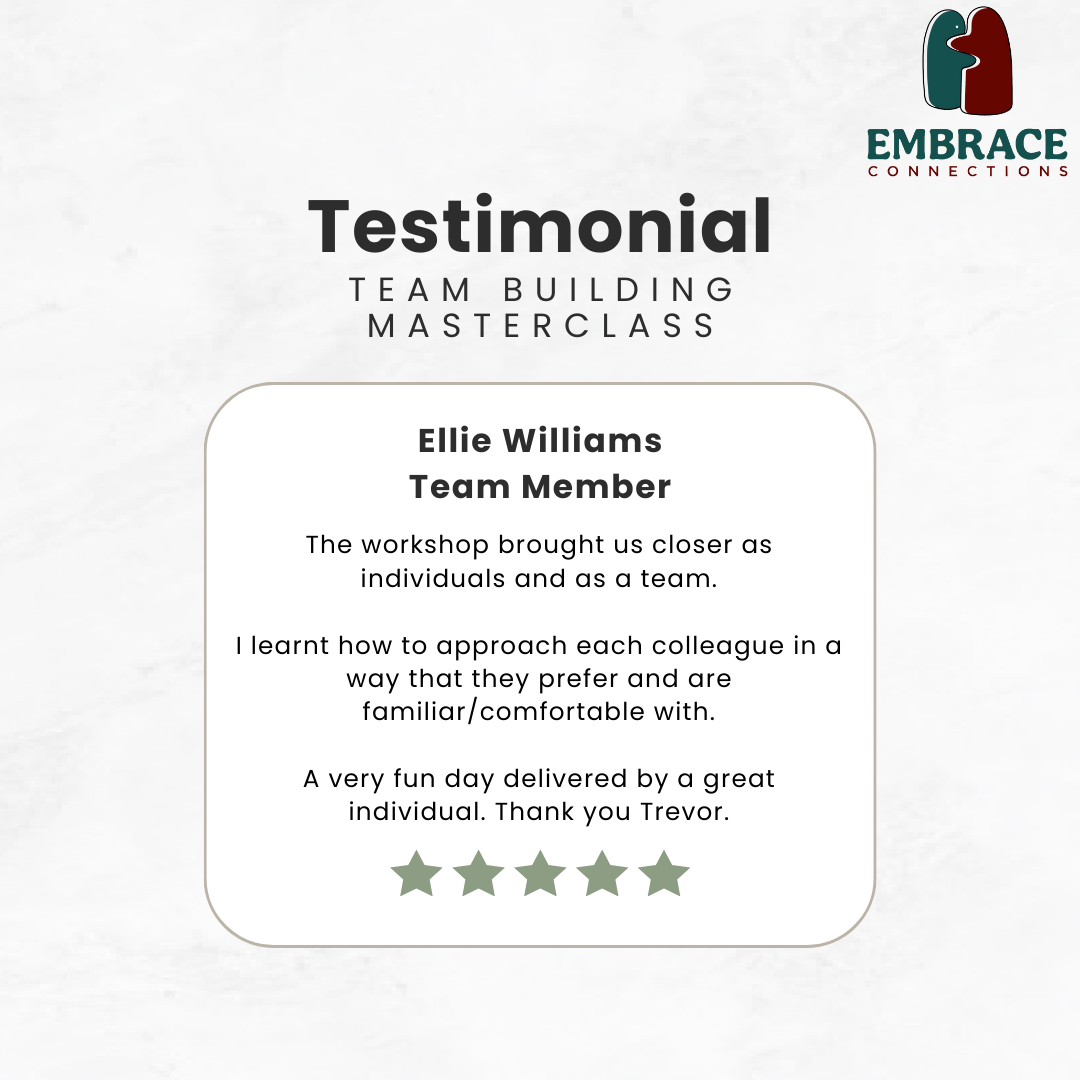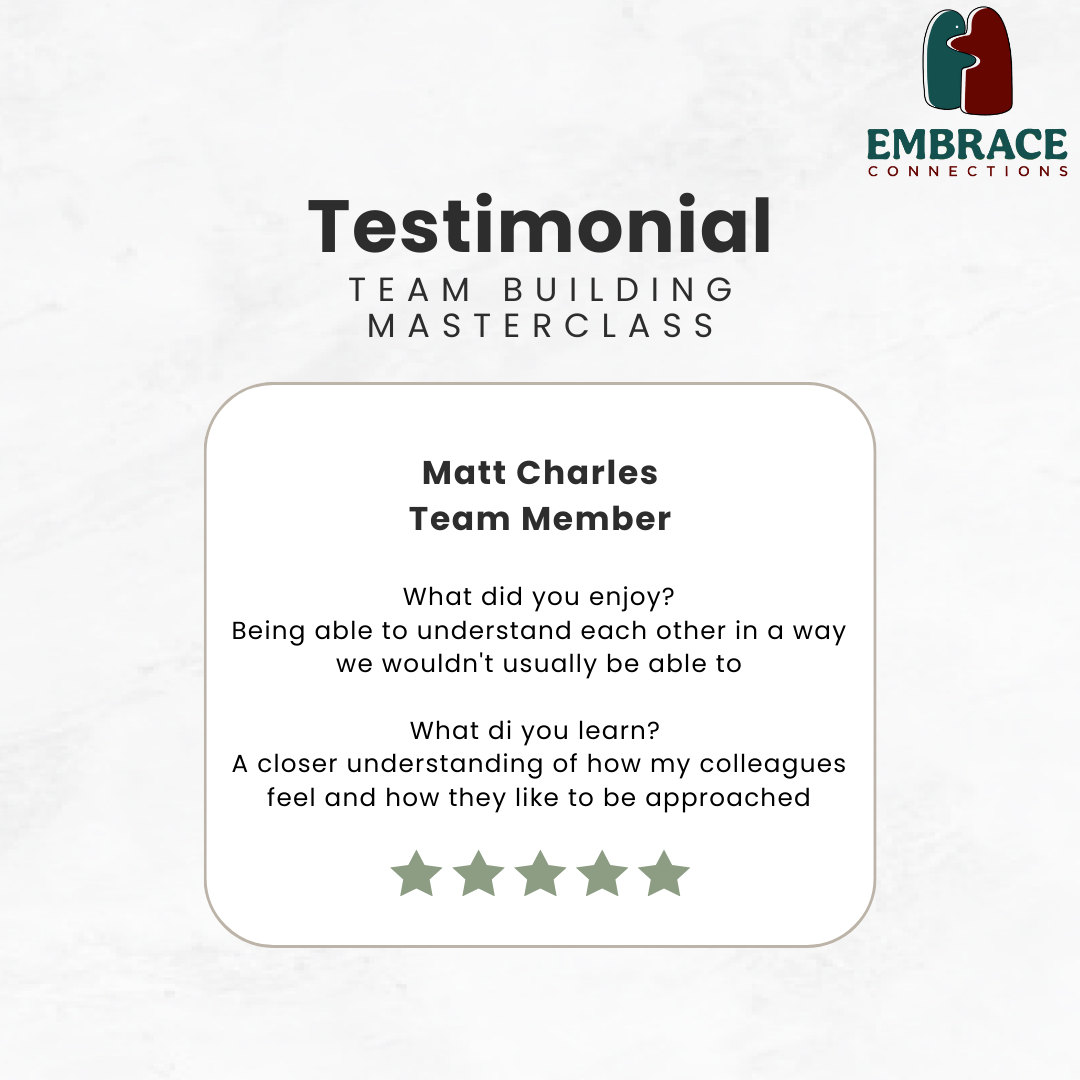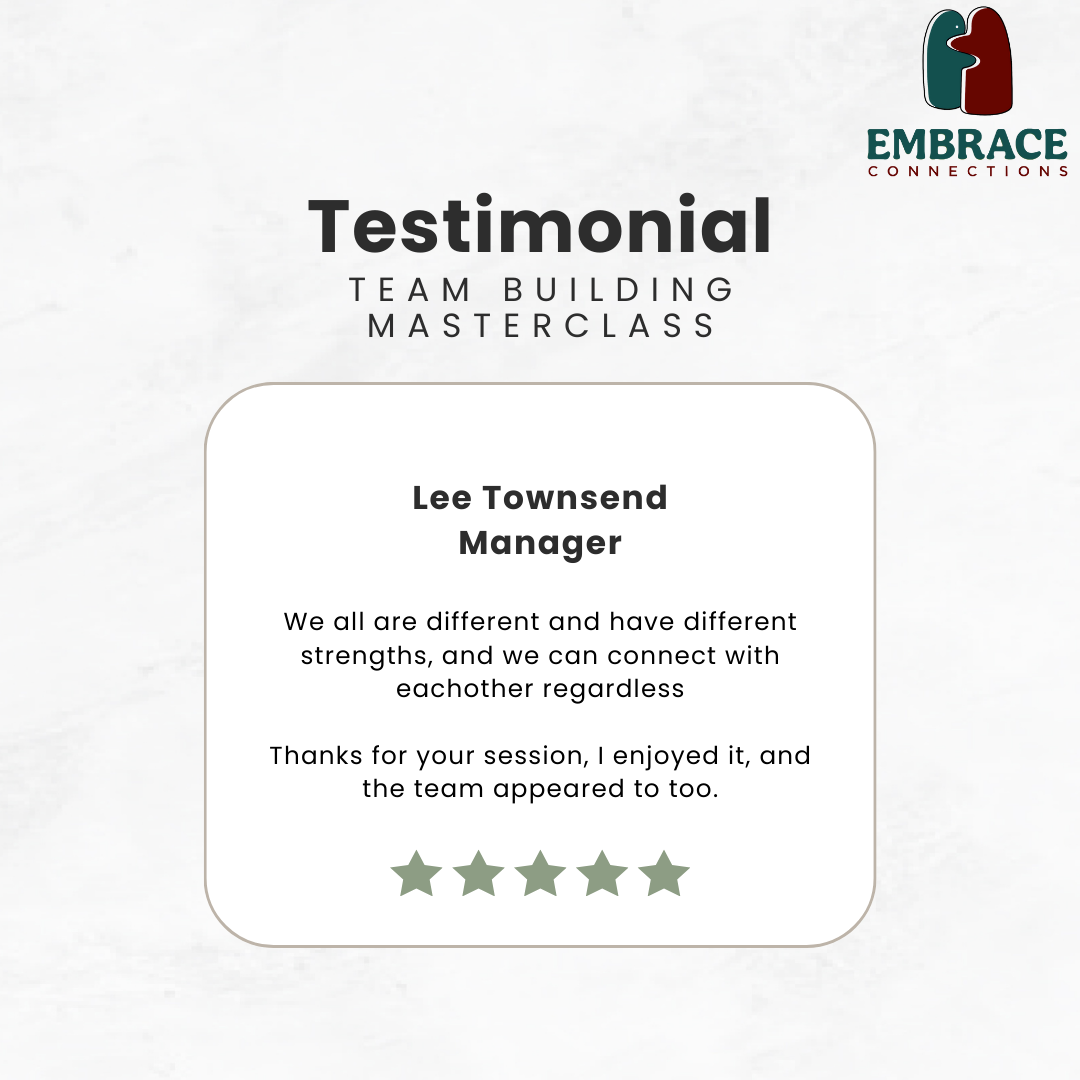 Bespoke Solutions
Team Building Masterclass solutions can be tailored to suit your teams and your needs.
Some workshops are short and fun
2 hours
Mostly physical activities
A little theory
Some conscious reflection
Others are profound and impactful
Full day
A mix of physical activities and theory
Intention setting
Solo and group reflection
Debrief sessions to extract lessons learned to apply in a business context
…and anything in between
Book a time for a call to discuss your company's needs.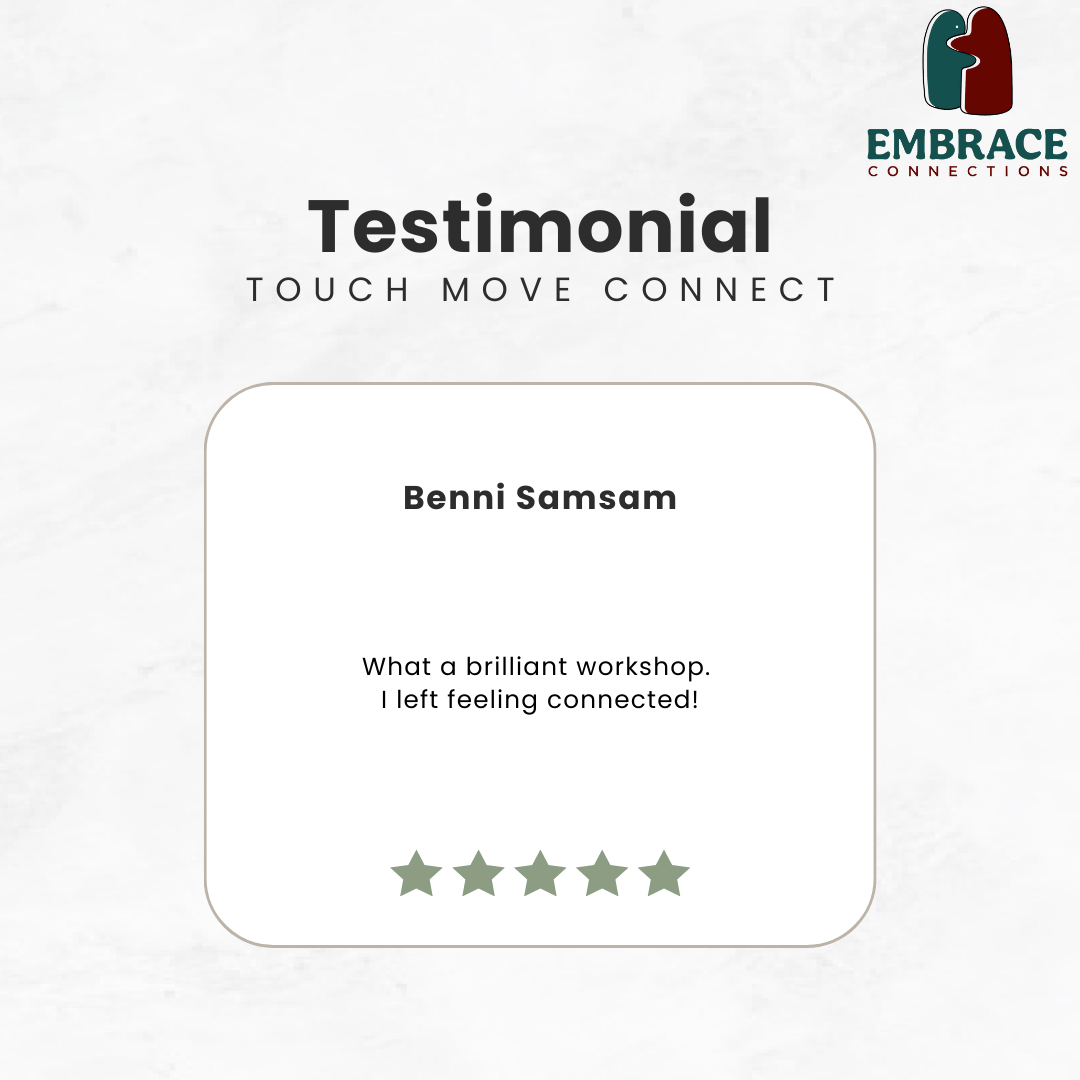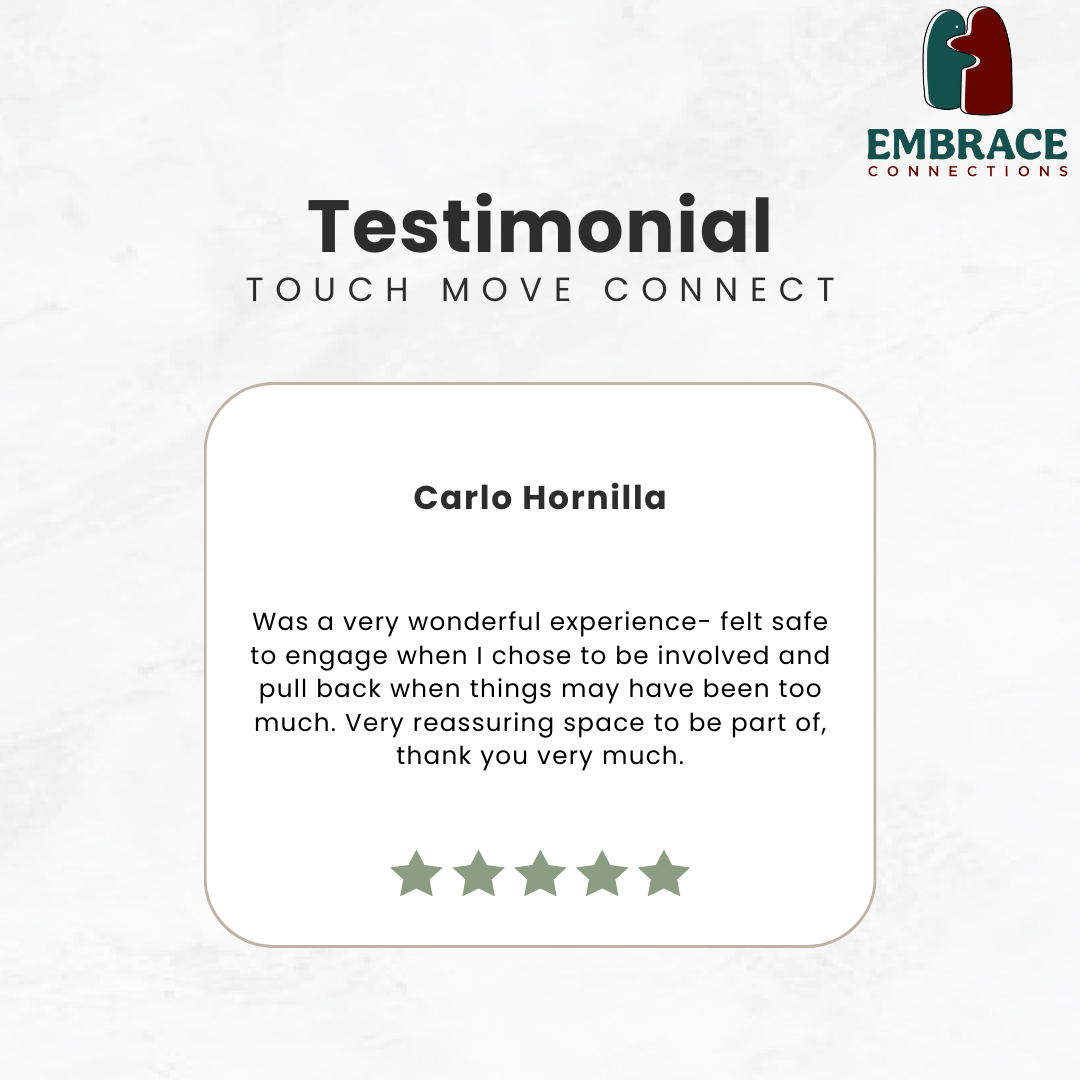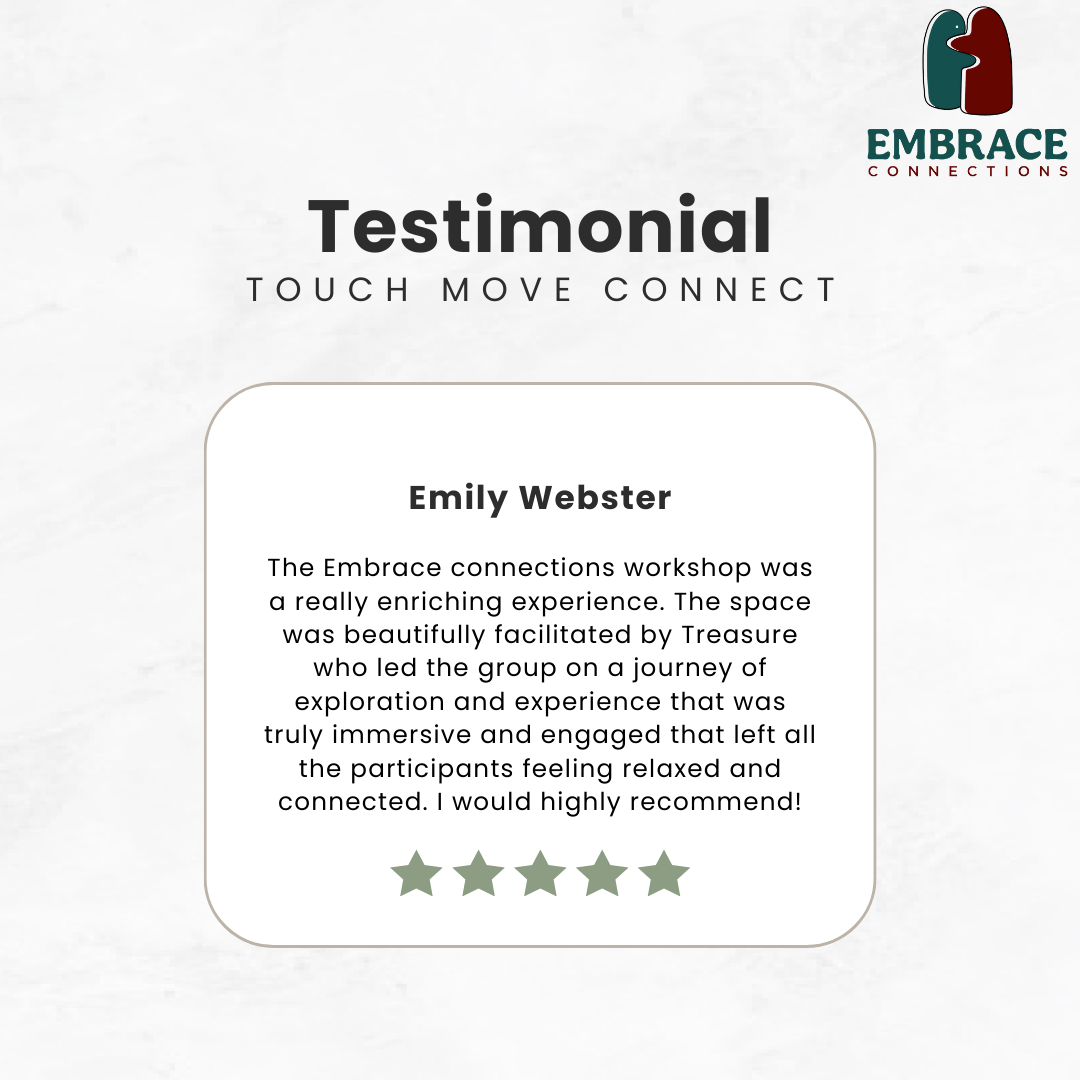 Online Team Building Workshops
Many teams interact almost exclusively online. Often, some colleagues have only rarely met in person, if ever! Yet they still need to perform as a team.
Embrace Connections Online Team Building Workshops are a fun, engaging way for distributed colleagues to develop empathy and emotional connection, and deepen their relationships.
Activites involve embodiment, solo and (virtually) partnered movement practices, relating and communication activities, and dynamic group activities.
Online Workshops take place on a simple but dynamic virtual reality platform called Spatial Chat. It is in-browser and accessible to anyone. Participants can attend from an office or comfort of their own home.
Book a time for a call to discuss your company's needs.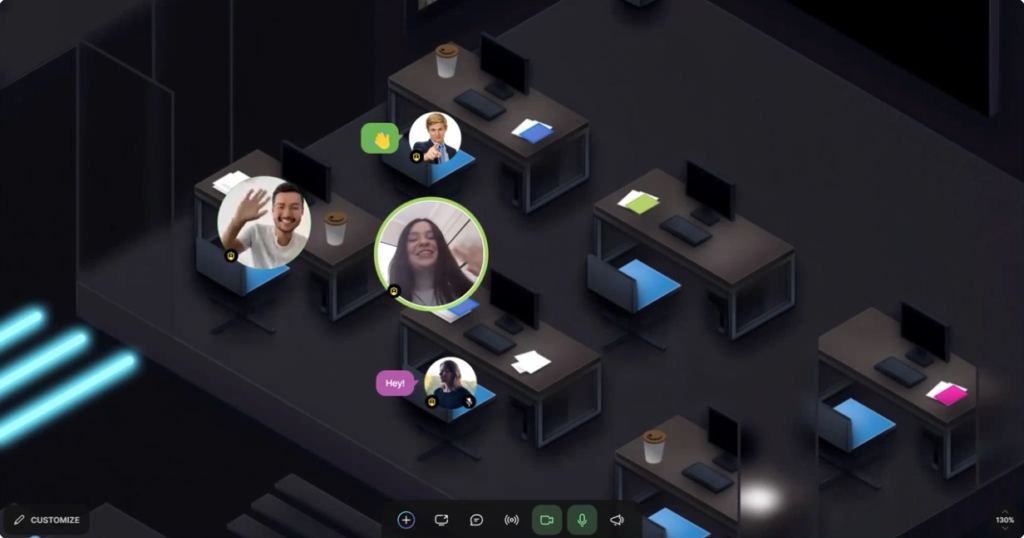 1 – 1 Coaching
A "bad" manager is one of the top reasons why people quit their jobs.
Learn to lead empathetically and foster a harmonious workplace environment. Develop your soft skills. Be the kind of manager that people are thrilled to work for.
Score major employee wellbeing improvements by investing in people, not expensive or complicated solutions.
Empathetic Leadership Coaching
A culture of teamwork and good communciation starts at the top. Invest in deeper interpersonal relationships at a senior level.
Masterclasses and retreats available.
Retreats
Retreat packages can be customized for your team's needs.
Content can include mindfulness, nature, physical activity, shared food etc.
Schedule a call to discuss your vision and begin to tailor an experience for your team.
Workplace Culture Consulting
Invest in a long-term culture of wellbeing at your company.
A consulting package can include:
Consultation on workplace culture with varous stakeholders
Strategy setting for workplace culture
Periodic team building masterclasses centered around different themes
1-1 coaching for managers and leaders
KPIs for team qualities
Retainer for ad-hoc support