High functioning teams achieve better outcomes. They work efficiently, support one another, and help each individual perform. What makes certain groups of colleagues function well together?
It starts with mutual respect, empathy and trust.
Embrace Connections team building workshops help improve team dynamics and foster better relationships between colleagues.
Partnered movement practices focus directly on relational soft skills like empathy, trust and communication. The body is a powerful tool! Two people collaborating physically learn profound insights about themselves and the other person. They rapidly improve the quality of their relationship.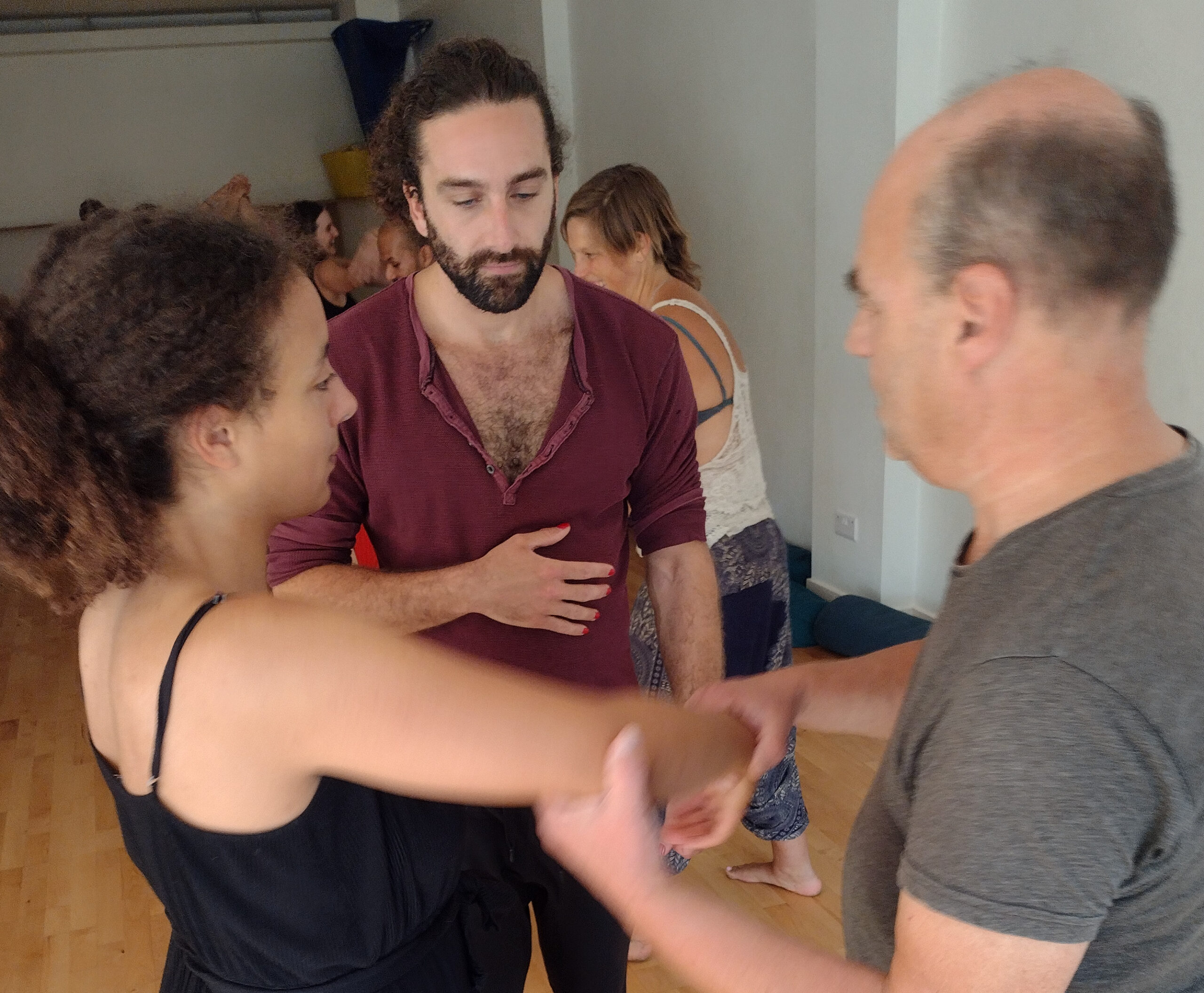 Solutions
In-Person Team Building Workshops
In-person workshops are based on Embrace Connections' Touch Move Connect series.
Embrace Connections Team Building workshops use movement and touch-based practices from partnered practices such as AcroYoga/partner acrobatics, partner dance, contact improv, fighting, wrestling, massage, etc. These partnered activities target interpersonal soft skills directly.
Team Building solutions can be tailored to suit your needs. Some workshops are short and fun
2 hours
Mostly physical activities
A little theory
Less conscious reflection
Others are more profound and impactful
Full day
A mix of physical activities, and theory
Intention setting
Solo and group reflection
Explicitly extracting lessons learned to apply in a business context
…and anything in between
Book a time for a call to discuss your company's needs.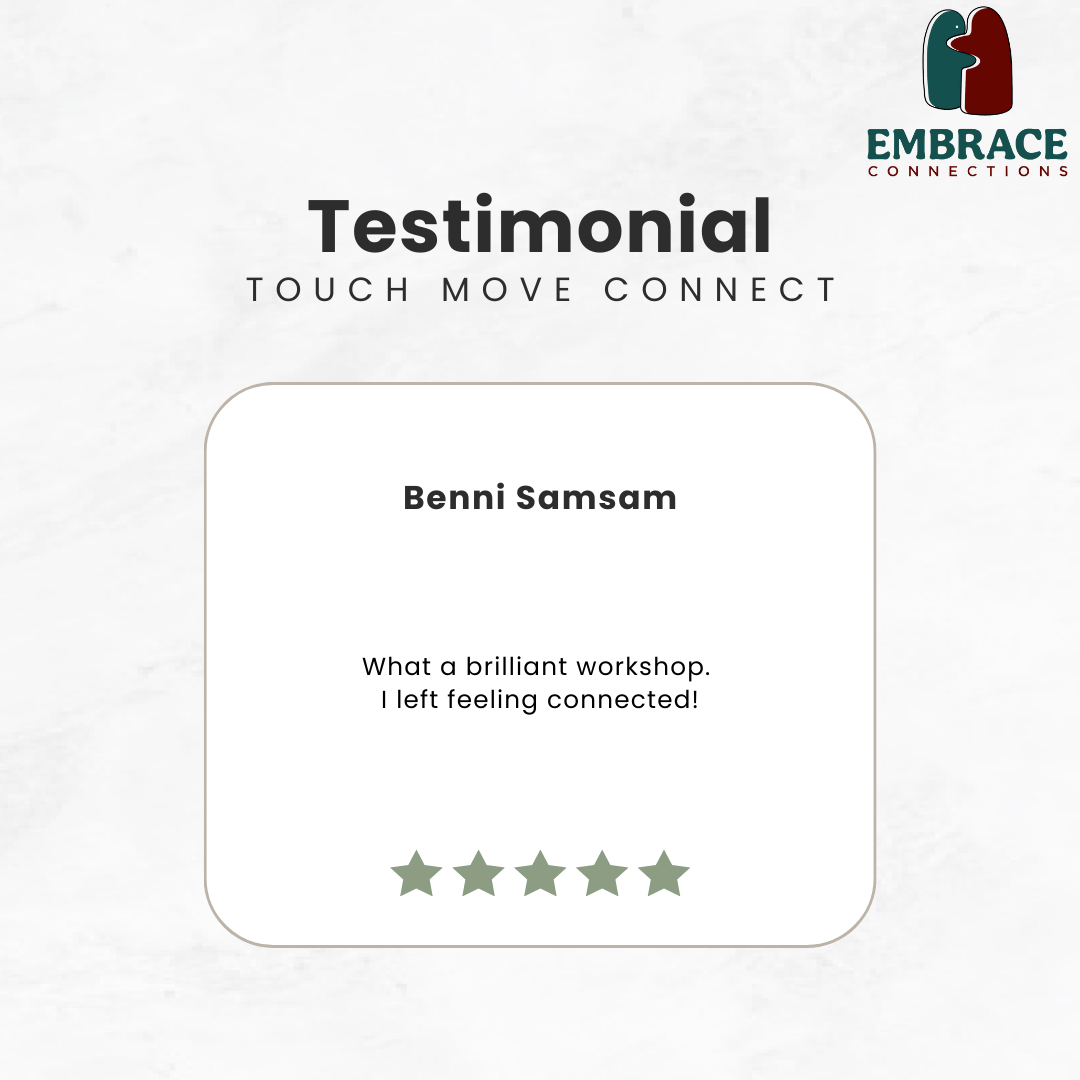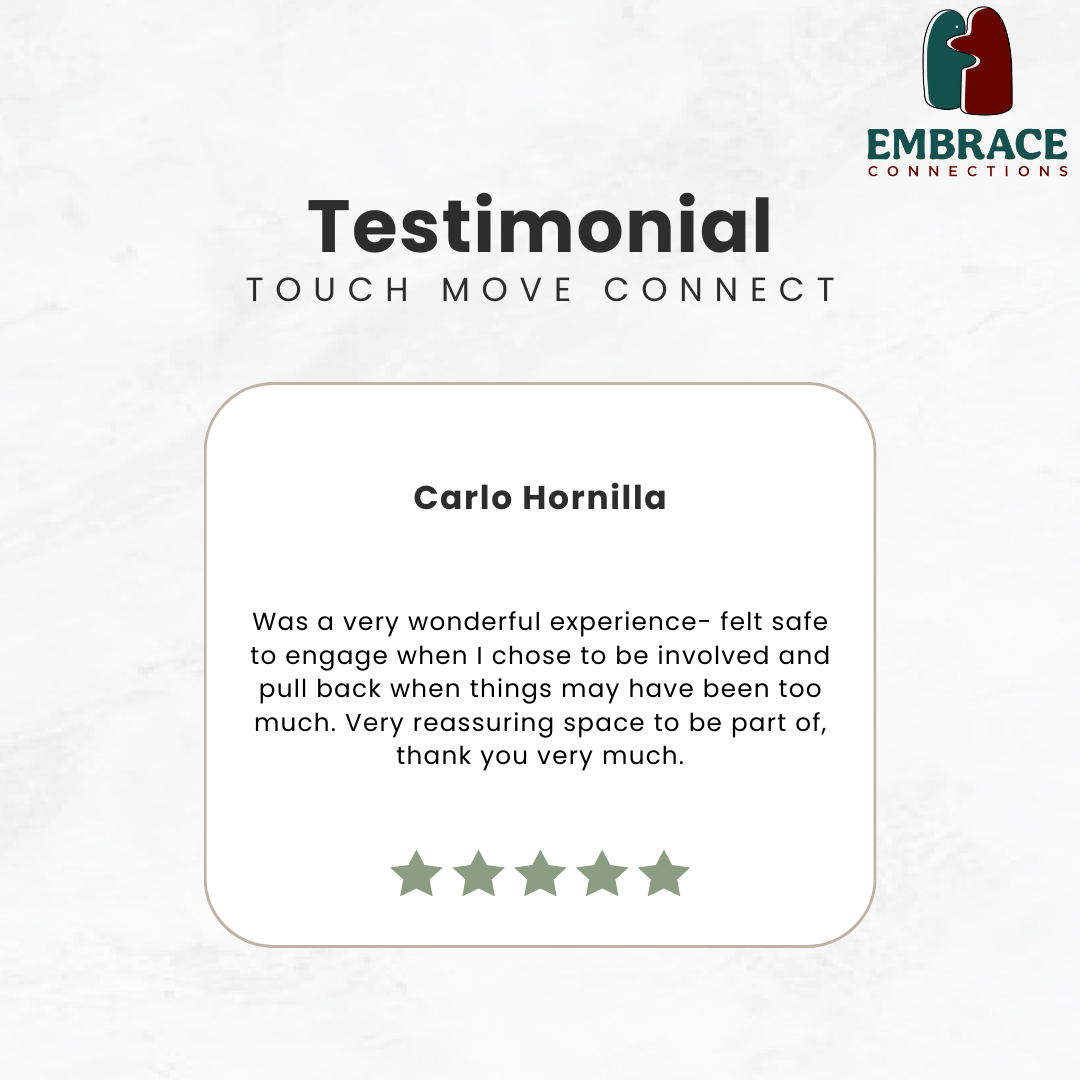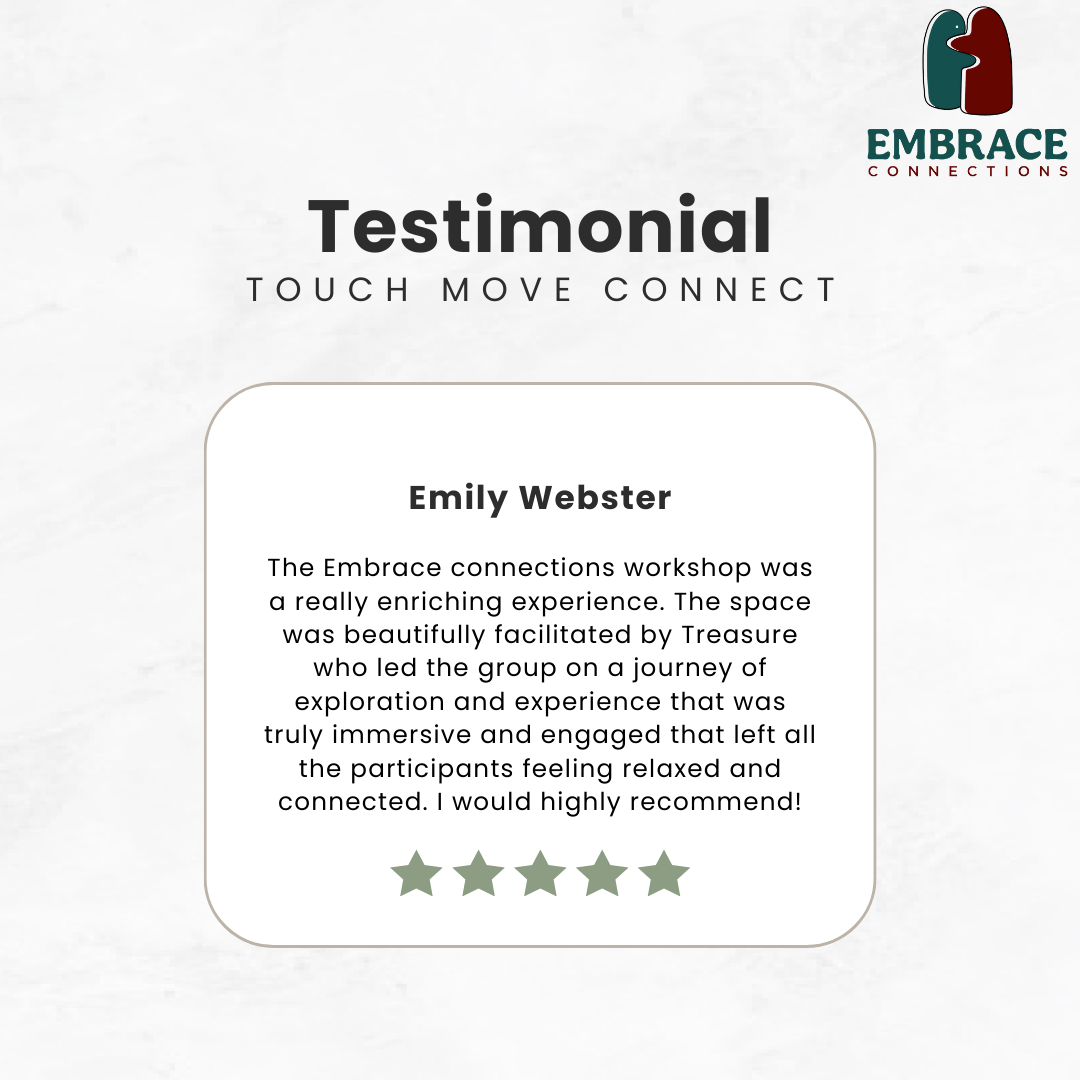 Online Team Building Workshops
Many teams interact almost exclusively online. Often, some colleagues have only rarely met in person, if ever! Yet they still need to perform as a team.
Embrace Connections Online Team Building Workshops are a fun, engaging way for distributed colleagues to develop empathy and emotional connection, and deepen their relationships.
Activites involve embodiment, solo and (virtually) partnered movement practices, relating and communication activities, and dynamic group activities.
Online Workshops take place on a simple but dynamic virtual reality platform called Spatial Chat. It is in-browser and accessible to anyone. Participants can attend from an office or comfort of their own home.
Book a time for a call to discuss your company's needs.