Sometimes, all you need is a good cuddle.
Cuddle Therapy gives emotional, mental and spiritual support; reduction in pain, anxiety and stress; and regulates the body through platonic intimacy and non-sexual touch. Sometimes a good cuddle is all that is needed.
You may seek a professional cuddler for many reasons. You might want a type of touch or intimacy that that you don't have access to in your personal life. You might want a specific type of person to cuddle you. You may want it at a certain time or place. You may want to receive care with no expectation to give back. You might want a quality cuddle that you can't get from your people.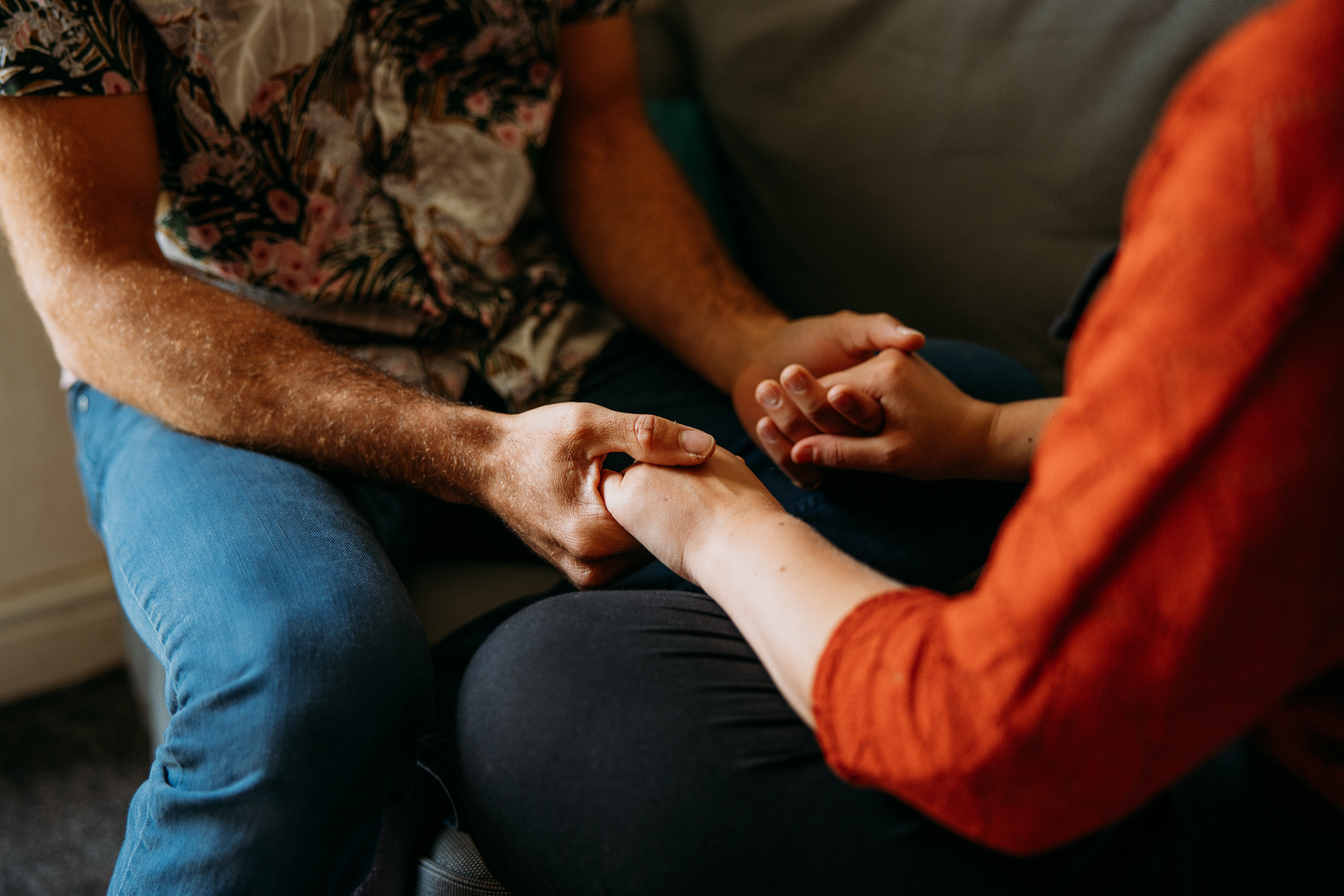 What is a session like?
Sessions are for one person, and last beween 1 and 2 hours. We meet in your home or my studio space in Redcliffe, Bristol.
A cuddle session is for you. It is a platonic and consensual exploration of your needs and desires. It can include holding and being held in different positions, sharing different qualities of touch, talking, being present and focused on each other. The most important thing is how you feel.
Pricing
A 1 hour session costs £75. Discounts apply for longer sessions and prepaid blocks of 5 and 10 hours.
Concession pricing is available for all sessions. Please contact me if price is a barrier.
Also, a special Early Bird price is available before 10:00 AM on weekdays.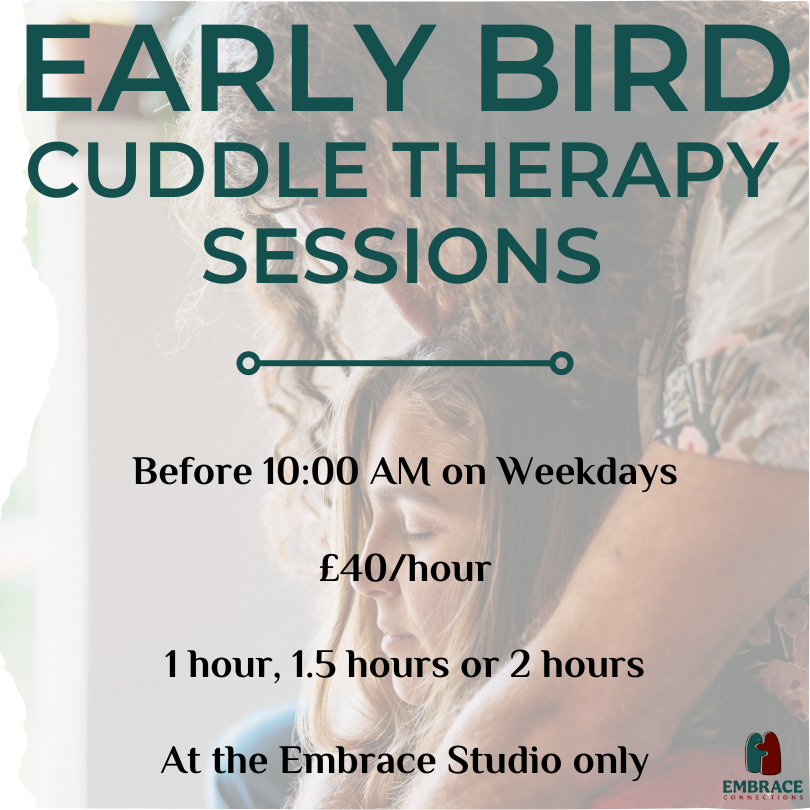 Payment must be made before the session starts by BACS, PayPal, crypto or cash.
Testimonials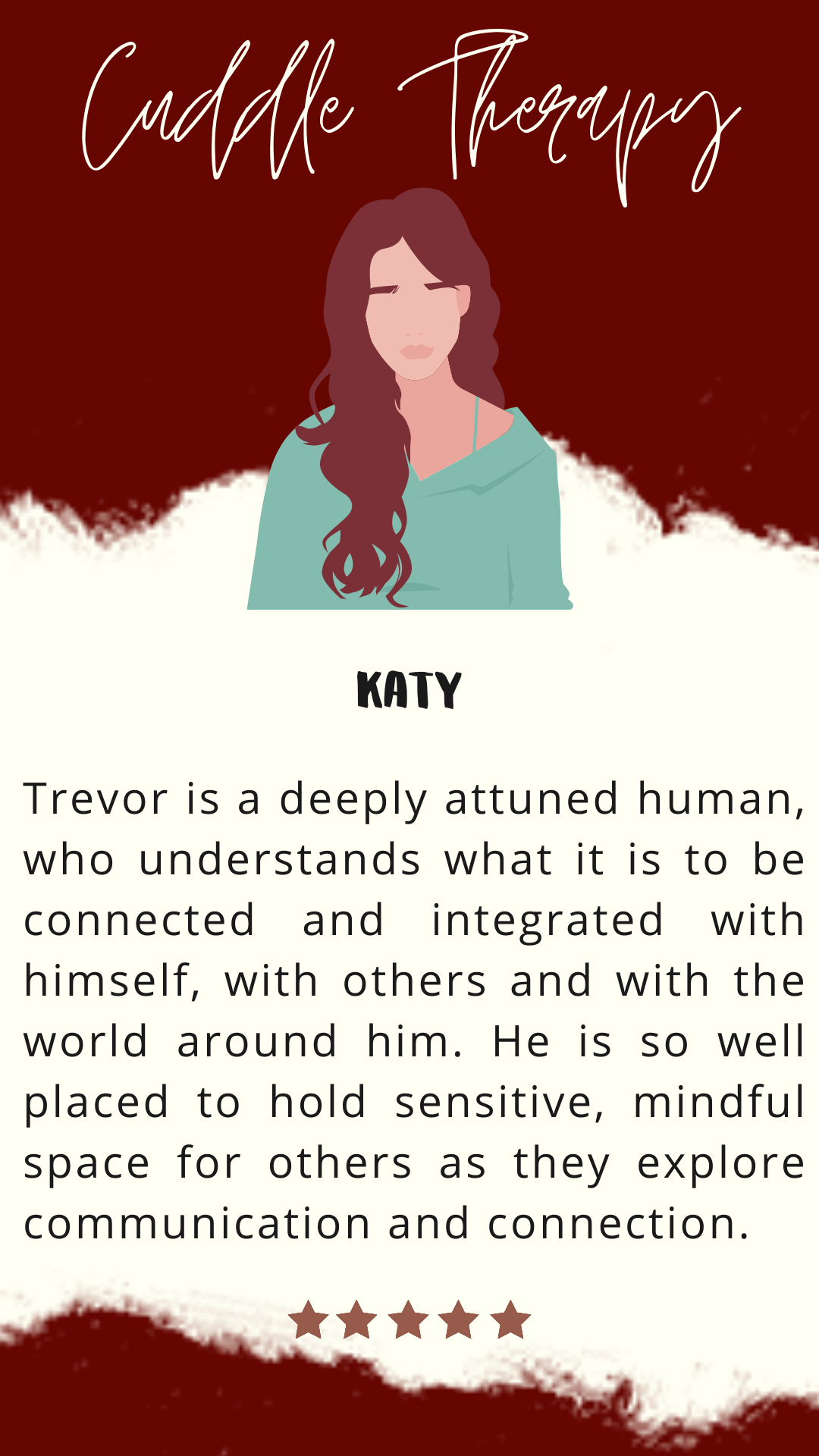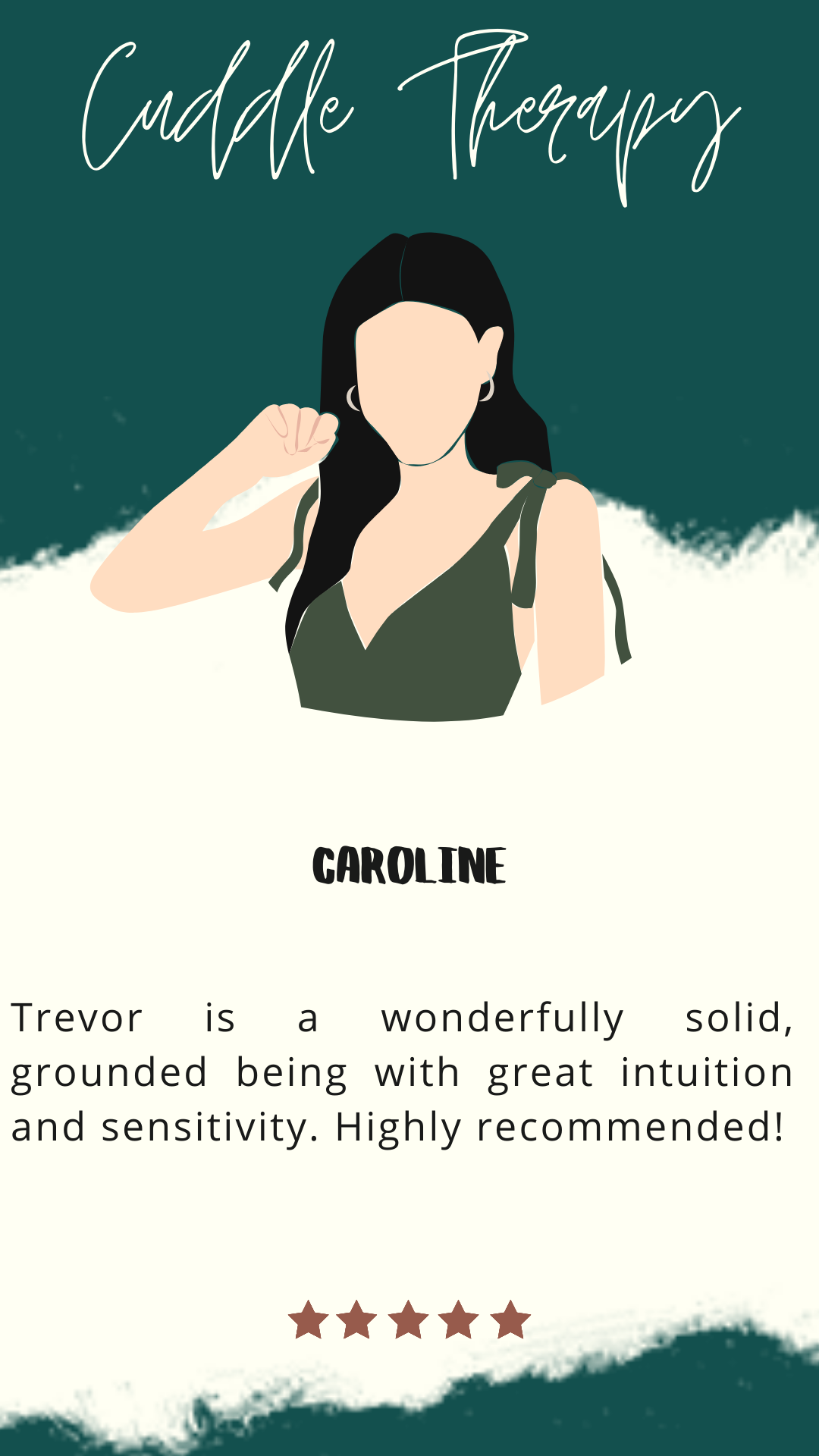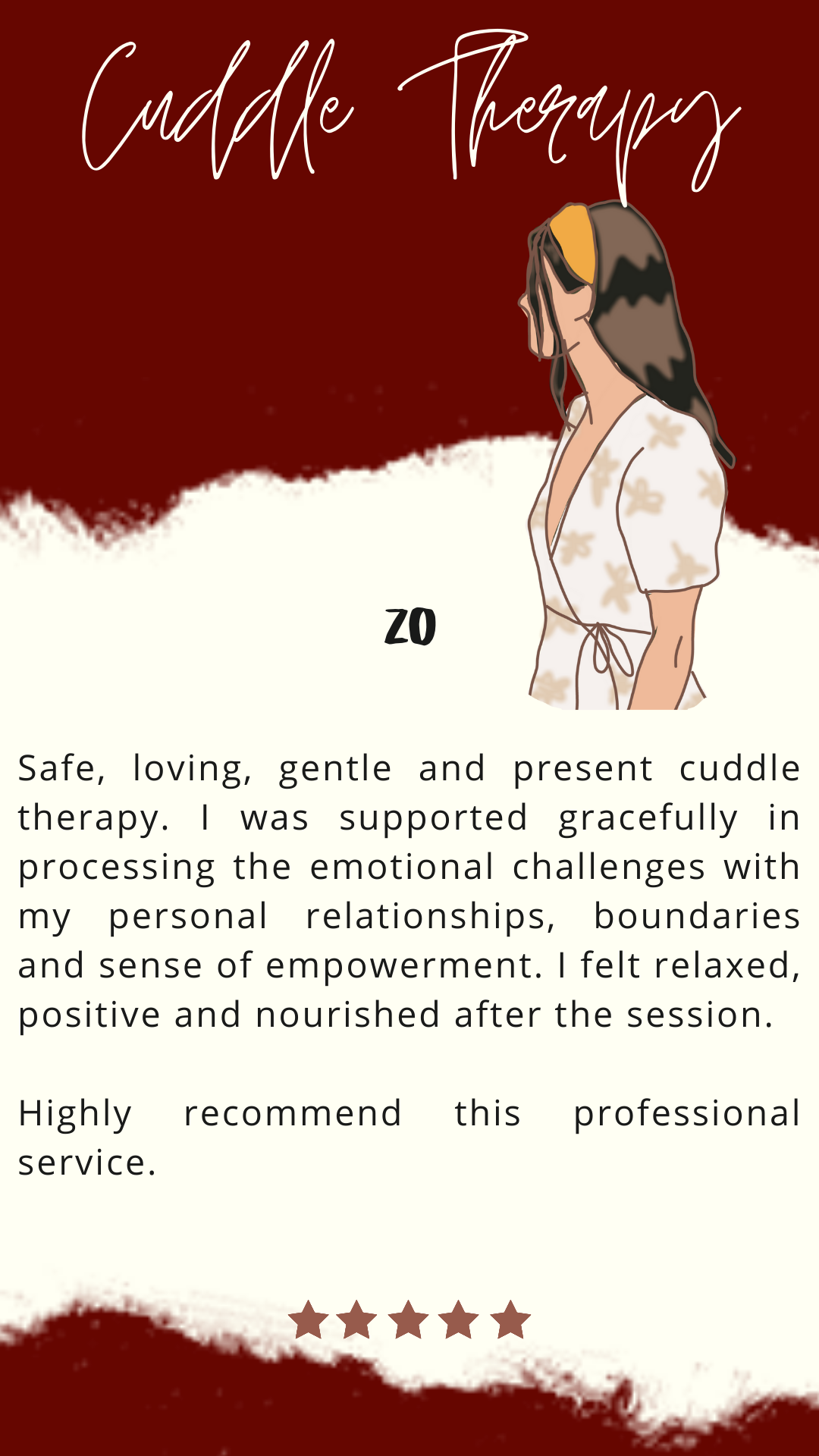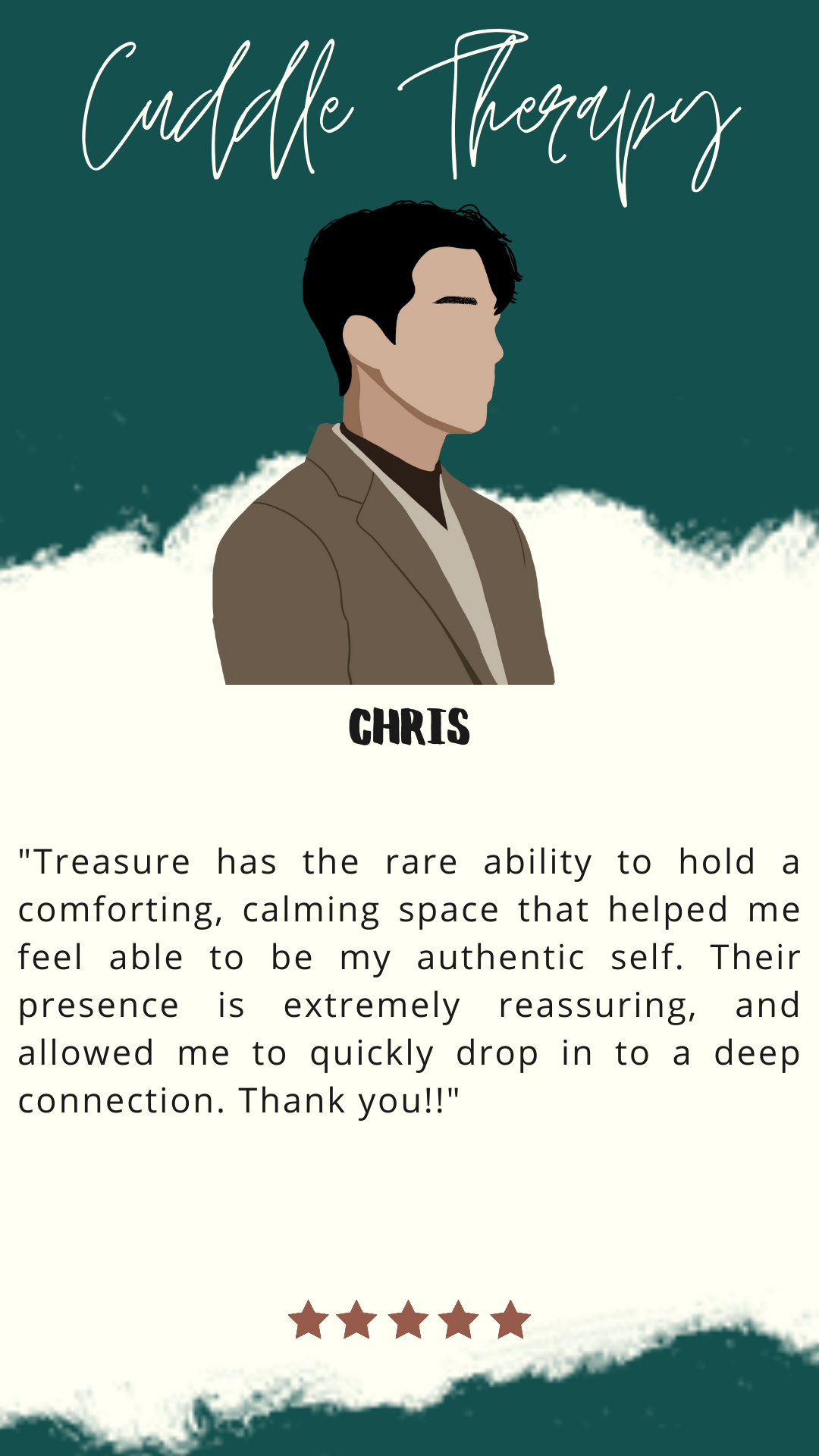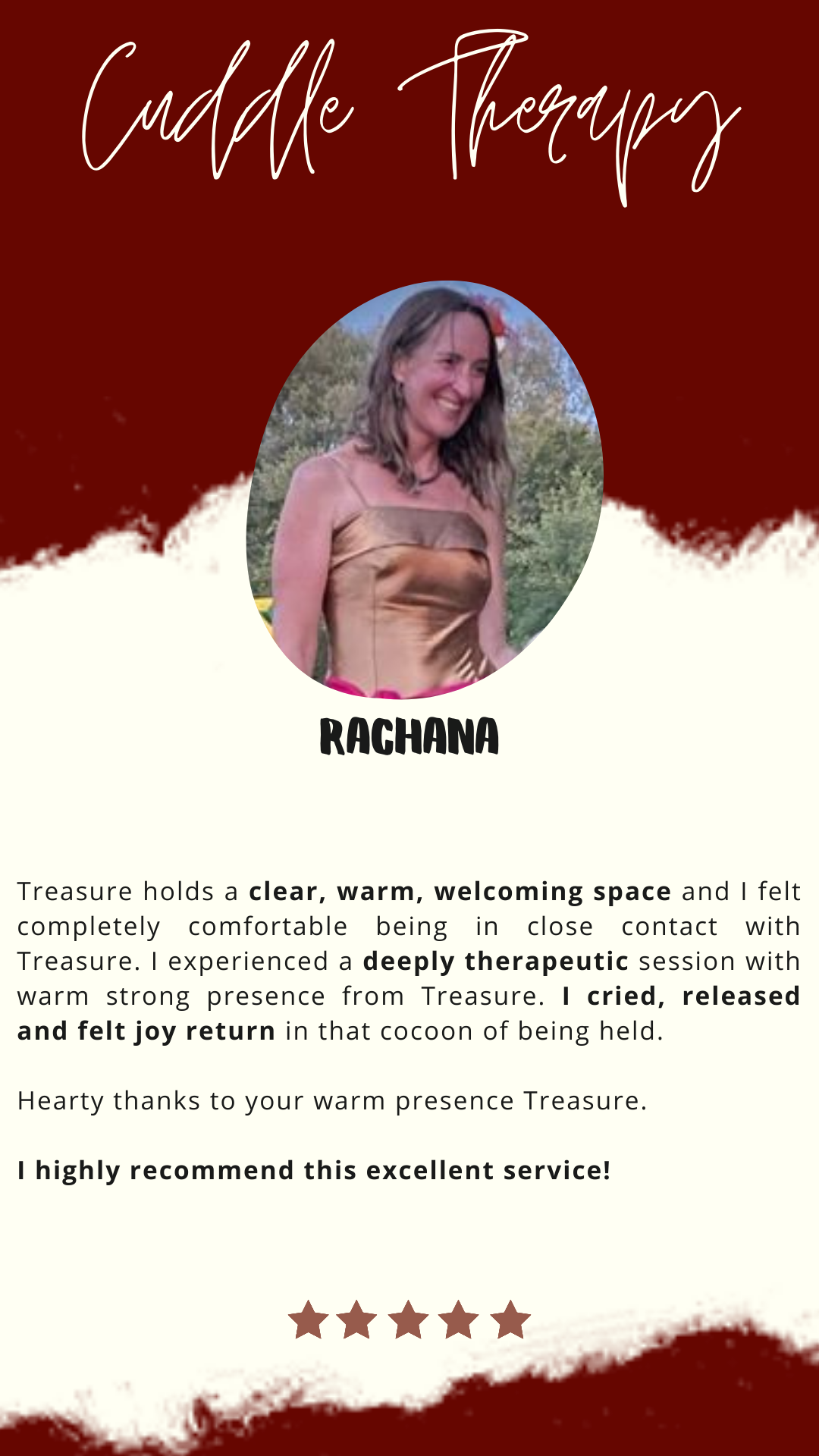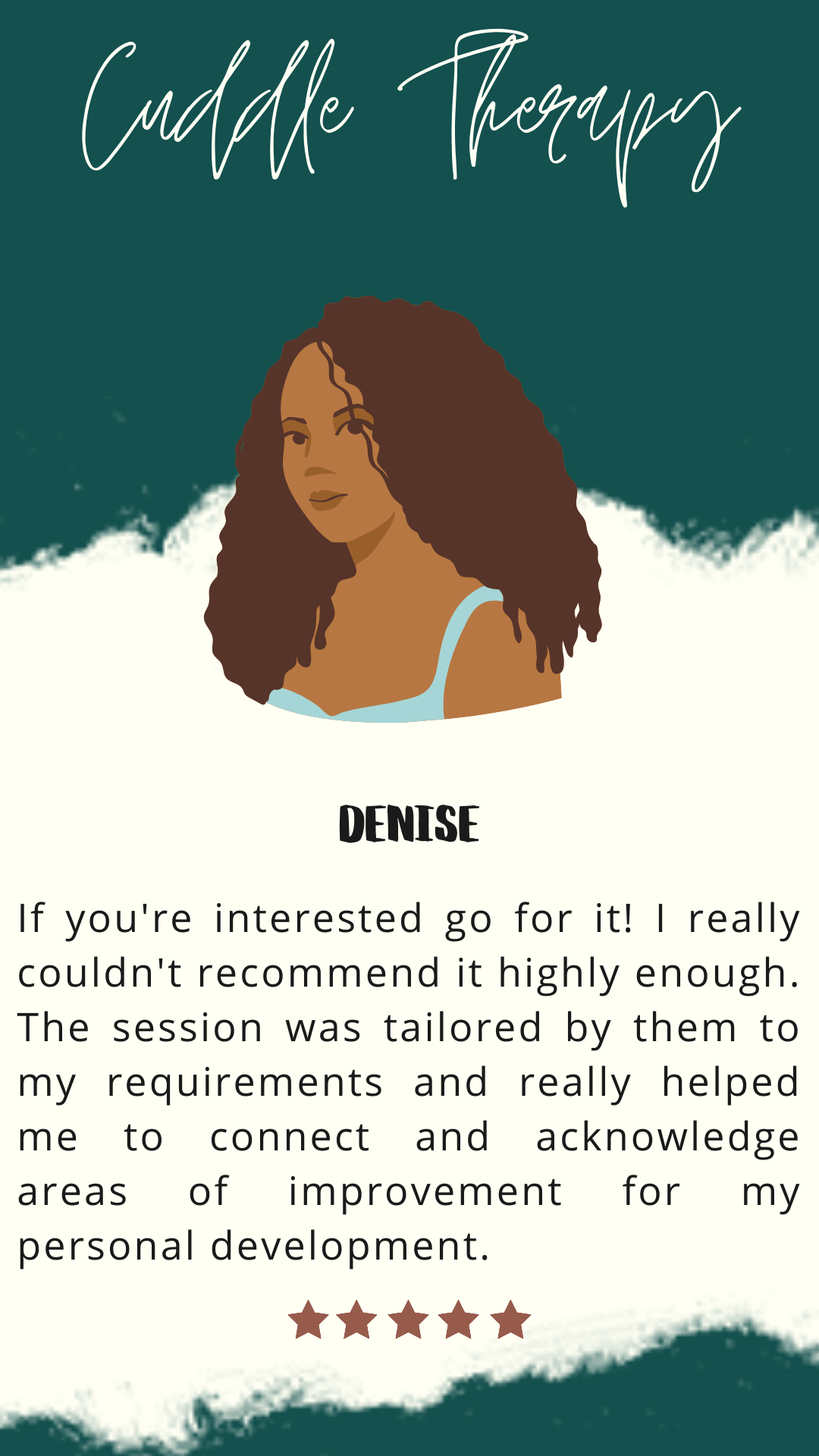 As seen in the media!
Embrace Cuddle Therapy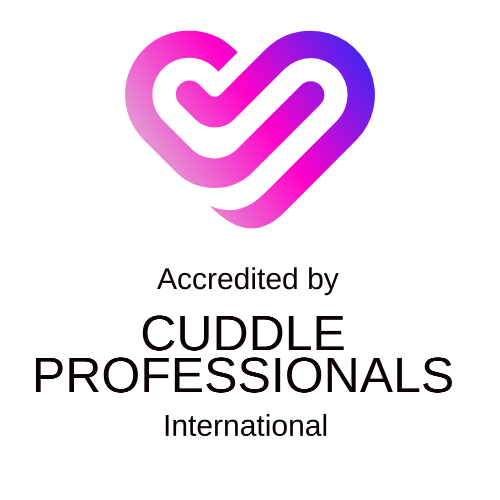 I am a certified Cuddle Therapist with Cuddle Professionals International based in Bristol, UK. https://www.cuddle-professionals.co.uk/.
I am strong, and gentle; passionate but calm; caring and accommodating. I am intuitive and communicative. I will strive to understand your needs, so I can give you the support you want, in the way you want it.
I hold a calm, empathetic and warm space. I will work with you to create the perfect environment for you.
Code of Conduct
In order to ensure safety and comfort during a cuddle session, we must both agree to the following:
All clients must be 18 years or older.
Alcohol or other intoxicants must not be consumed before the session.
Cuddle sessions are not sexual. All touching, both given and received, will be professional and non-sexual.
Both parties will practice consent and respect personal boundaries at all times.
Both parties will remain clothed, and will keep their hands outside the clothes at all times.
Cleanliness and adequate hygiene is required by both parties. This specifically includes showering, teeth brushing, wearing clean clothes and no strong scents worn.
Both parties will communicate if they feel emotionally or physically uncomfortable or concerned at any time during the session.
The client can end the session at any time.
Cuddle therapy is not a substitute for proper medical consultation for physical, mental and psychological illnesses and may not be suitable for everyone.
Cuddle therapy is not advised for people suffering from major psychiatric disorders.
Client Data is stored in compliance with GDPR and ICO requirements.
No specific information regarding the client will ever be shared with another party unless the client gives written permission to use personal information. This includes information shared during a meeting, session, over email, text, phone conversation, etc.
Photographs and videos will not be taken during the session unless explicitly agreed in writing.
Any pictures or video recordings, and their intended purpose, must be discussed and agreed upon in writing before a session begins. They may not be used for purposes outside of the written agreement.
Payment for each session is required prior to the start of a session using BACS, PayPal or cash.
There is a 24 hour cancellation policy. An appointment canceled within 24 hours will be non-refundable.
Should the cuddler interpret the client's actions as inappropriate, unprofessional or a risk to their safety, they reserve the right to terminate the session immediately with no warning or refund given.
The cuddler reserves the right to refuse service to anyone.
The cuddler will not be held responsible for any property loss that may occur, or for any injuries that may result from a session.