Could your connections be better?
Do you feel you aren't relating to others as well as you would like?
Are you happy with your connections, and want to learn new ways to go deeper or broader?
Use touch and movement to gain insight and change the way you connect with others.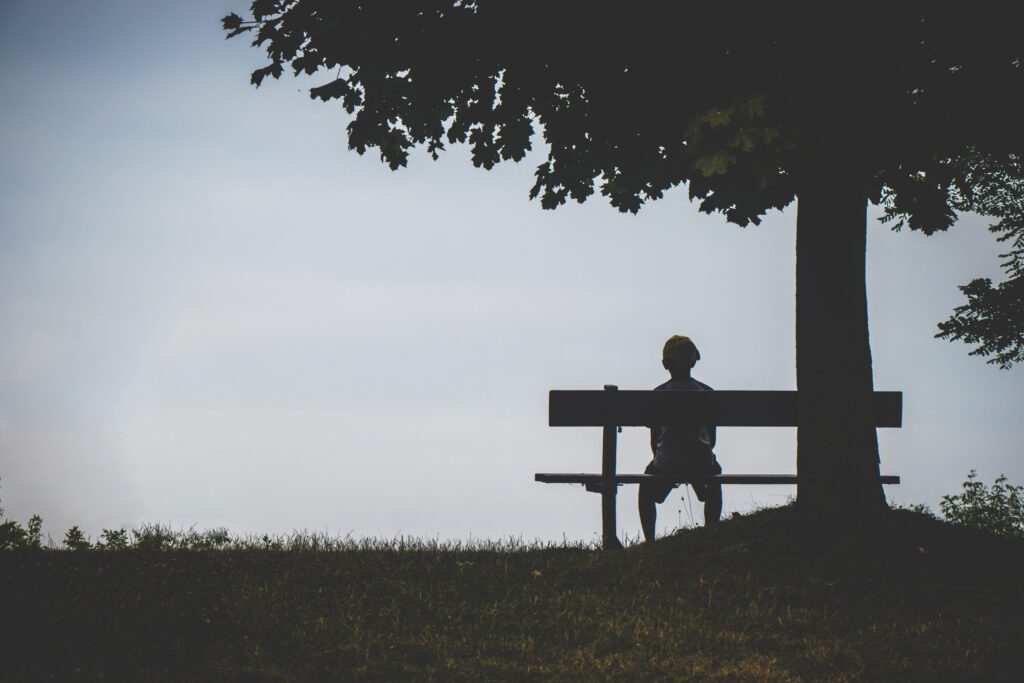 Why Connections Coaching?
Connections Coaching is for people who want to connect better. It is for individuals, pairs and small groups. It works with different relationship dynamics: couples, friendships, families, coworkers, business relationships, dates, new connections, strangers, etc.
Some specific situations include:
Couples who want to manage conflict better
Individuals who want to express their boundaries better
People who want to understand and communicate their needs and desires
Partners who want to explore new ways to show love to each other
etc.
If you don't yet understand what specific issues are holding you back, but feel you want to be connecting better, lets arrange an initial meeting to figure it out together.
What is it?
Connections Coaching uses physical practices, somatic methods and coaching techniques to improve human connection. Movement and touch-based activities can highlight important qualities in ourselves and how we relate. They are powerful metaphors for non-physical aspects of our lives. Lessons from these practices are applied to other aspects of our relationships. It give tools to use in our lives and our relationships.
Sessions can include solo movement, meditation, games, collaboration, competition, led and followed movement, different forms of touch and physical connection, talking activities, coaching techniques, conversation, etc. drawn from physical practices including Dance, Contact Improv, AcroYoga, partner acrobatics, natural movement, yoga, meditation, tantra, Wheel of Consent, Authentic Relating, Circling, Non Violent Communication and more.
Sessions are founded on consent. The mix of activities and how far we take them are uniquely tailored to your needs and boundaries.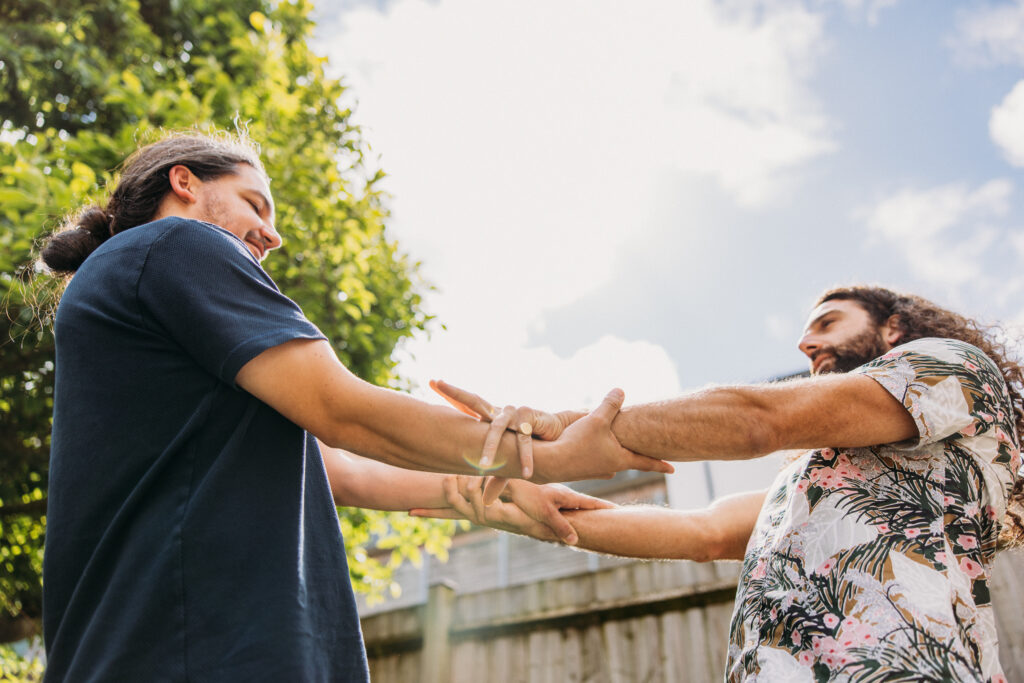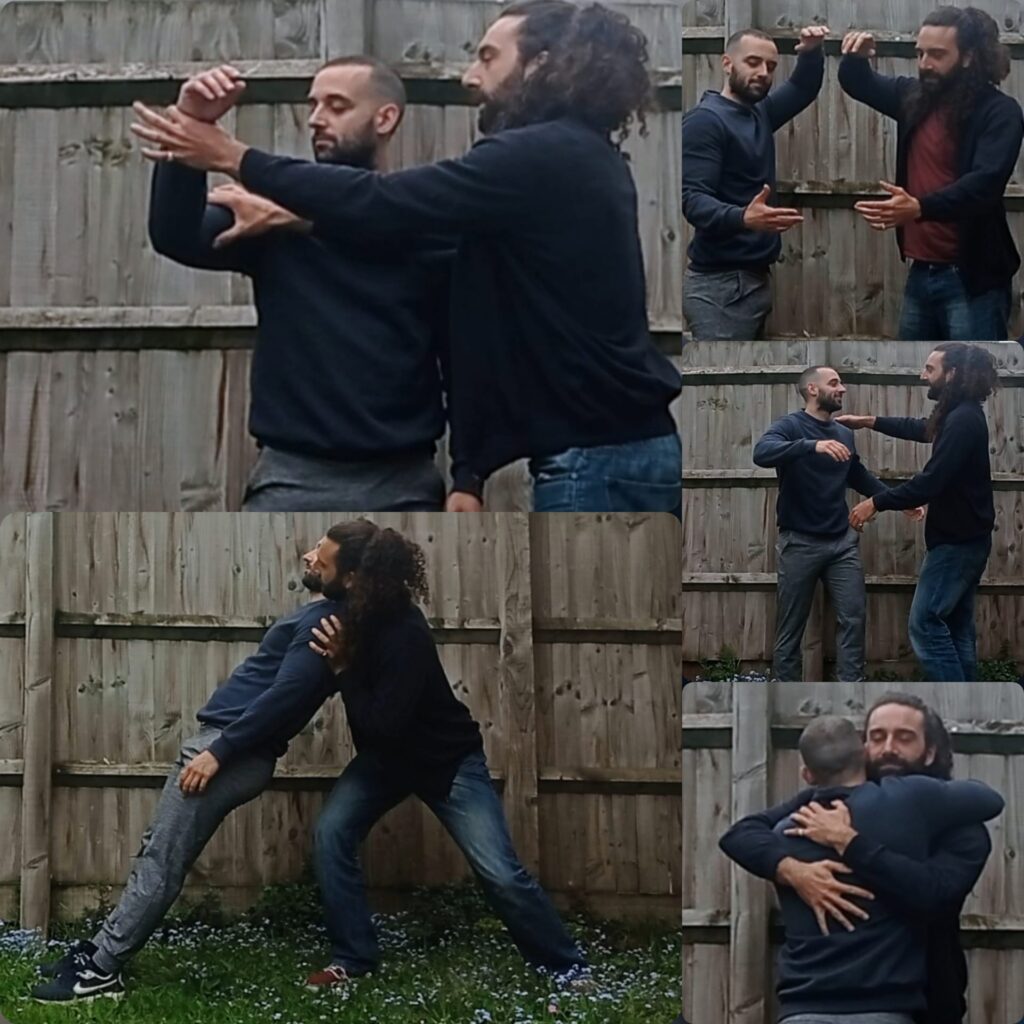 Practicalities
First, we'll have 15-30 minute call to talk though the specifics for your circumstances, and arrange our first in-person session.
A standard session lasts 1.5 hours. We can meet in my studio space, in your home, or in a park.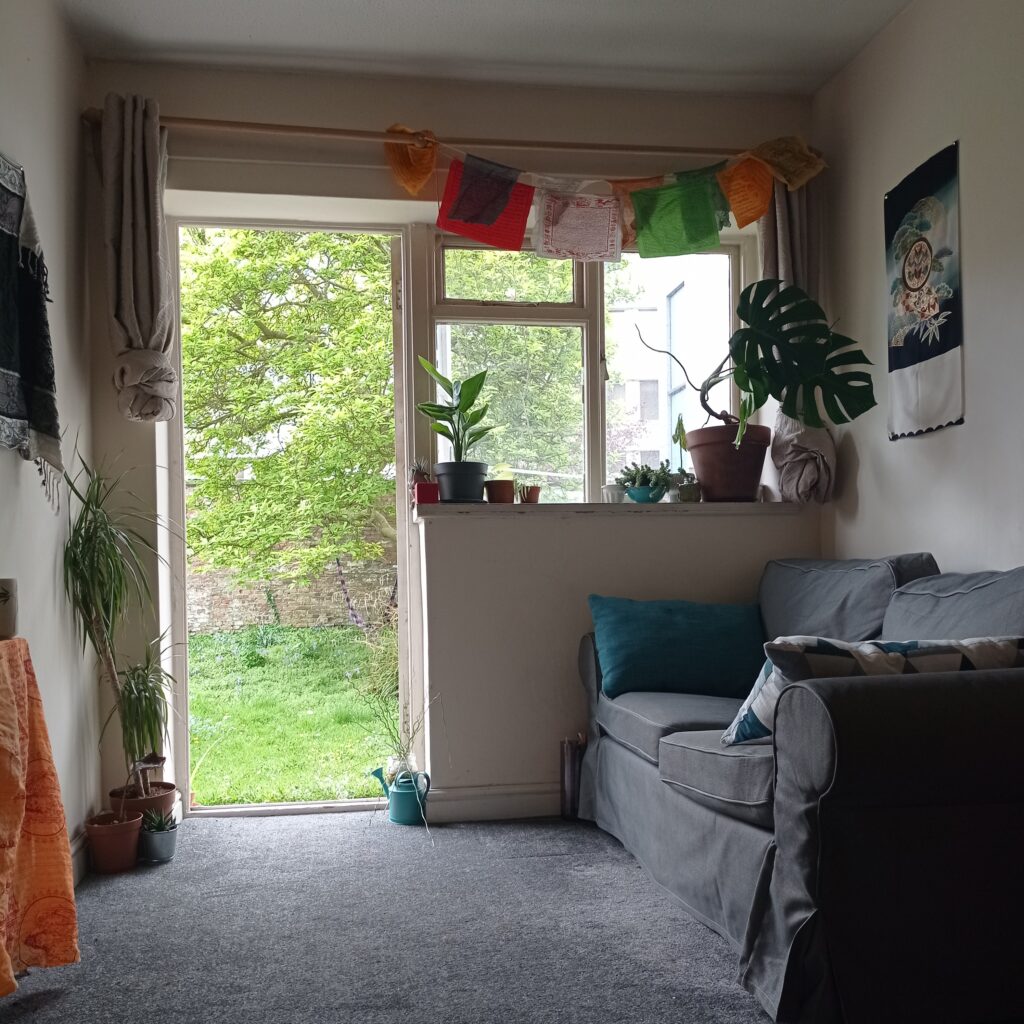 The first session focusses on assessment. For couples, the first two sessions are an individual assessments — one with each partner.
We will meet weekly or fortnightly, to give you time to integrate lessons into your life, and so we can review and refine our learning. You will have time to practice techniques between sessions and do some "homework." Single sessions are also possible.
A standard 1.5 hour session costs £90. Discounts apply to blocks of 4 and 6 sessions. Discounted introductory prices apply, and I have concession spaces available each week. Please contact me if price is a barrier.
Embrace Coaching is centered around your needs. We can adapt everything to suit. Let's have a conversation about what works for you, so we can find the best way to help you connect the way you want to!
Testimonials
Luke
"The session I had with Treasure was an amazingly cathartic experience, bringing me many insights about myself and my partner… Through the journey of our session, I came to understand a great deal more about my own patterns in relationships, and how I was taking personal responsibility for many of my partners issues, which in reality have very little to do with me.
I found it deeply healing to use moving with Treasure as a way to understand how I relate to others, and feel he did an incredible job of holding a safe and nourishing space for me while I was emotionally vulnerable. I came away with many new avenues of self-love to explore, while understanding how I can better serve the needs of myself and my partners, through holding my own needs with greater respect and importance, and not feeling the need to be a rescuer in relationships."
Tom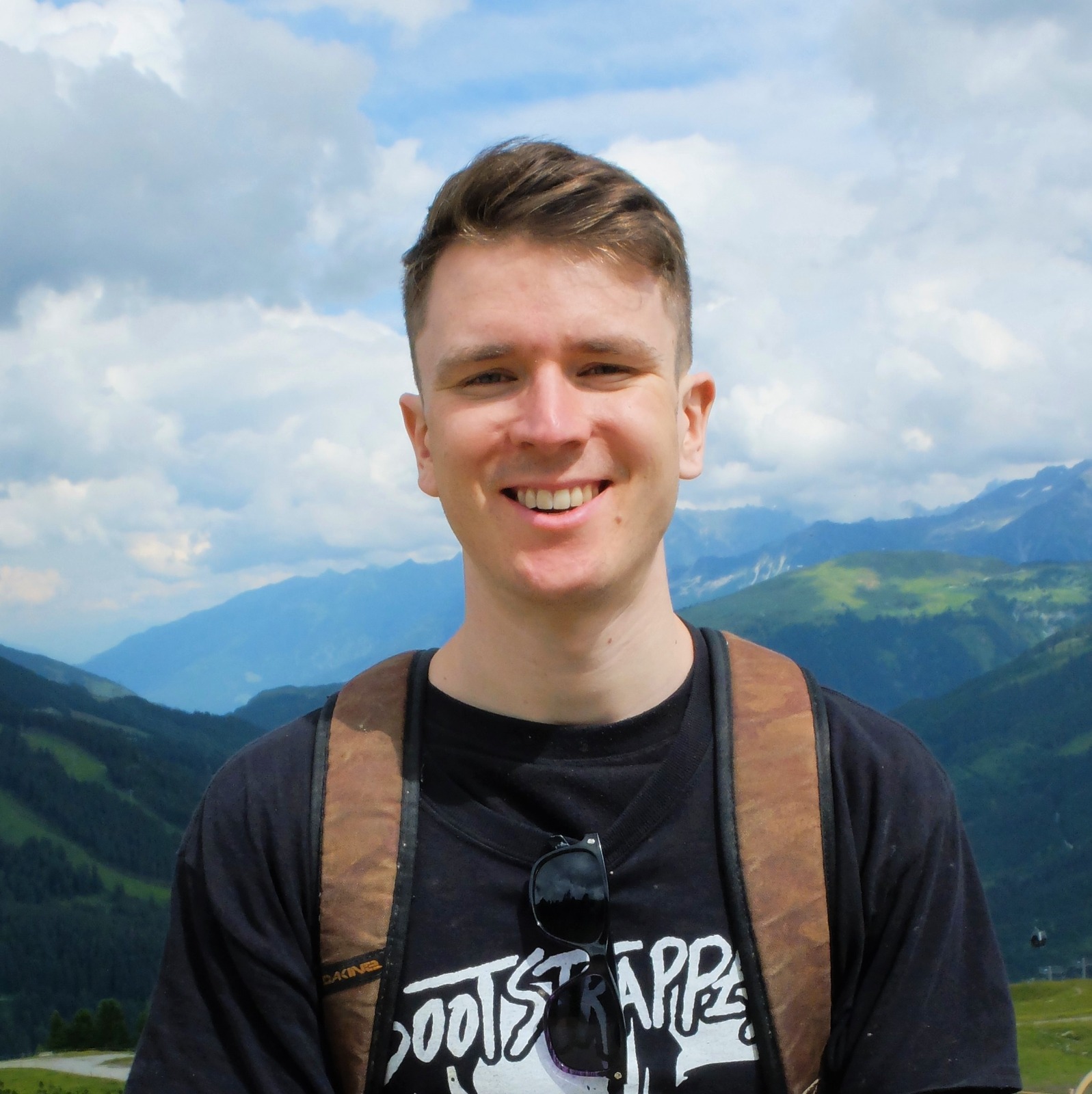 Trevor at Embrace Connections guided me through a dynamic, thoughtful and valuable session, which helped me explore how I can grow in the way I connect to others. He set the frame for the session very well, explaining his approach and the format for how things would work so I was clear on what to expect. He holds space with great ease and flow, making it seem natural. He has a clear ability to make people feel at ease and create a relaxed atmosphere for his sessions. We explored my intention for the session, where Trevor took the time to understand my previous experiences and what would benefit me most. The session was structured so that we would do a particular connection exercise and then reflect on what my experience of that particular section was, with Trevor helping me to draw out learnings with well-placed questions. I found his knowledge of the connection space to be really credible, and he offered some well-placed insights that helped my process. I would definitely recommend Trevor and Embrace Connections for those looking to expand their capacity to connect with others.
Jessica
I had a session with Trevor that was a really eye opening experience for my personal development. Trevor was incredibly respectful and considerate at all times given I had explained that the reason I wanted a session with him was to explore the fact that physical touch could sometimes make me very uncomfortable. This was navigated with respect by Trevor and an understanding that held a great foundation for the work we did. I had realisations that I have since taken to therapy to work on in a deeper way. Trevor was able to hold space for difficult emotions in a safe way without going too deep. The session was ended with a concise understanding that we had worked towards which really helped me to move forward with what I had learnt to take it further into therapy. If you're interested in a session with Trevor I really couldn't reccommend him highly enough, his skills and knowledge are invaluable.
Code of Conduct
In order to ensure safety and comfort during a coaching session, we must agree to the following:
All clients must be 18 years or older.
Alcohol or other intoxicants must not be consumed before the session.
Embrace coaching sessions are not sexual. All touching, both given and received, will be professional and non-sexual.
Both parties will practice consent and respect personal boundaries at all times.
Both parties will remain clothed, and will keep their hands outside the clothes at all times.
Cleanliness and adequate hygiene is required by both parties. This specifically includes showering, teeth brushing, wearing clean clothes and no strong scents worn.
Both parties will communicate if they feel emotionally or physically uncomfortable or concerned at any time during the session.
The client can end the session at any time.
Embrace coaching therapy is not a substitute for proper medical consultation for physical, mental and psychological illnesses and may not be suitable for everyone.
Embrace coaching is not advised for people suffering from major psychiatric disorders.
Client Data is stored in compliance with GDPR and ICO requirements.
No specific information regarding the client will ever be shared with another party unless the client gives written permission to use personal information. This includes information shared during a meeting, session, over email, text, phone conversation, etc.
Photographs and videos will not be taken during the session unless explicitly agreed in writing.
Any pictures or video recordings, and their intended purpose, must be discussed and agreed upon in writing before a session begins. They may not be used for purposes outside of the written agreement.
Payment for each session is required prior to the start of a session using BACS, PayPal or cash.
There is a 24 hour cancellation policy. An appointment canceled within 24 hours will be non-refundable.
Should the client behave inappropriately, unprofessionally or unsafely, the session can be terminated immediately with no warning or refund given.
We reserve the right to refuse service to anyone.
We will not be held responsible for any property loss that may occur, or for any injuries that may result from a session.