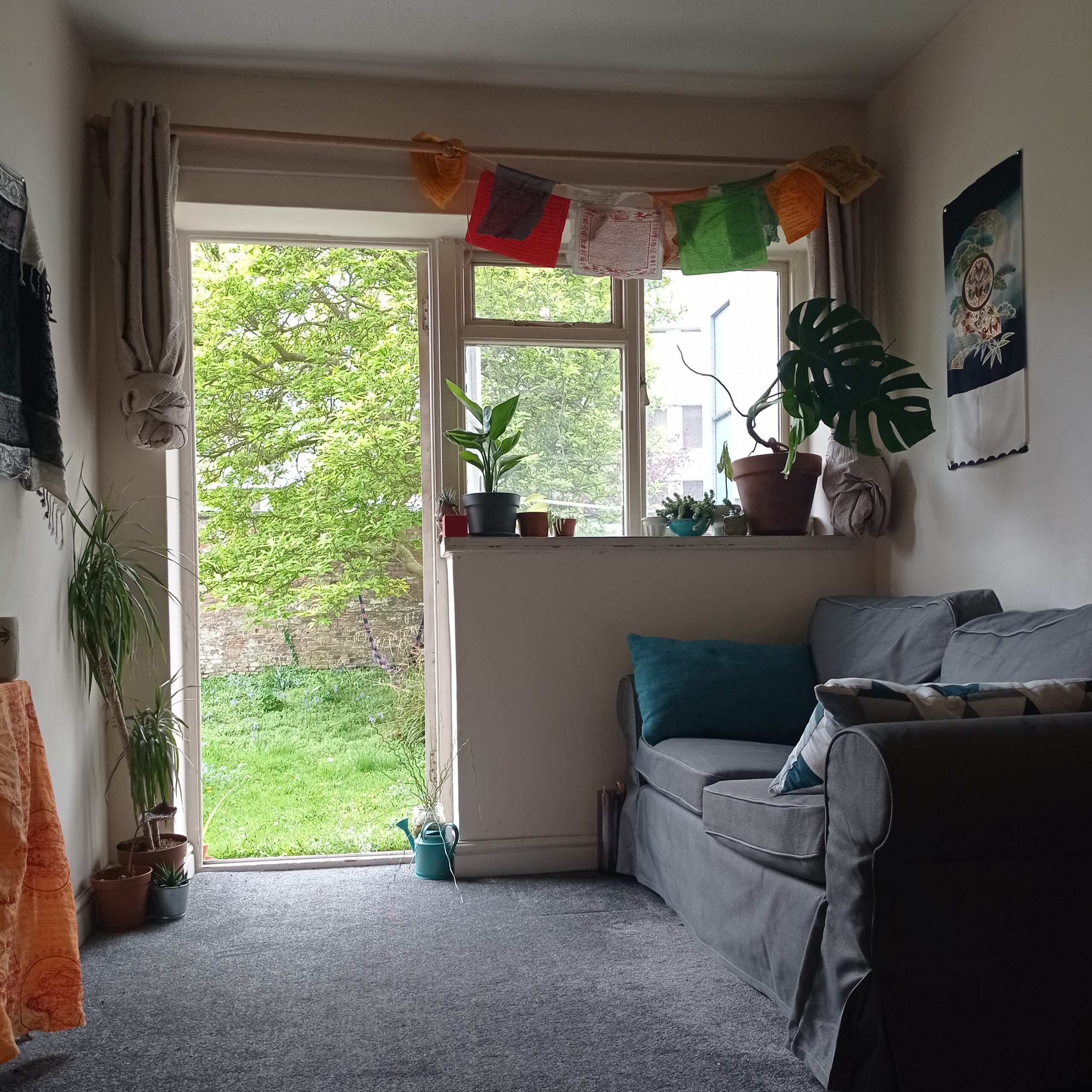 Studio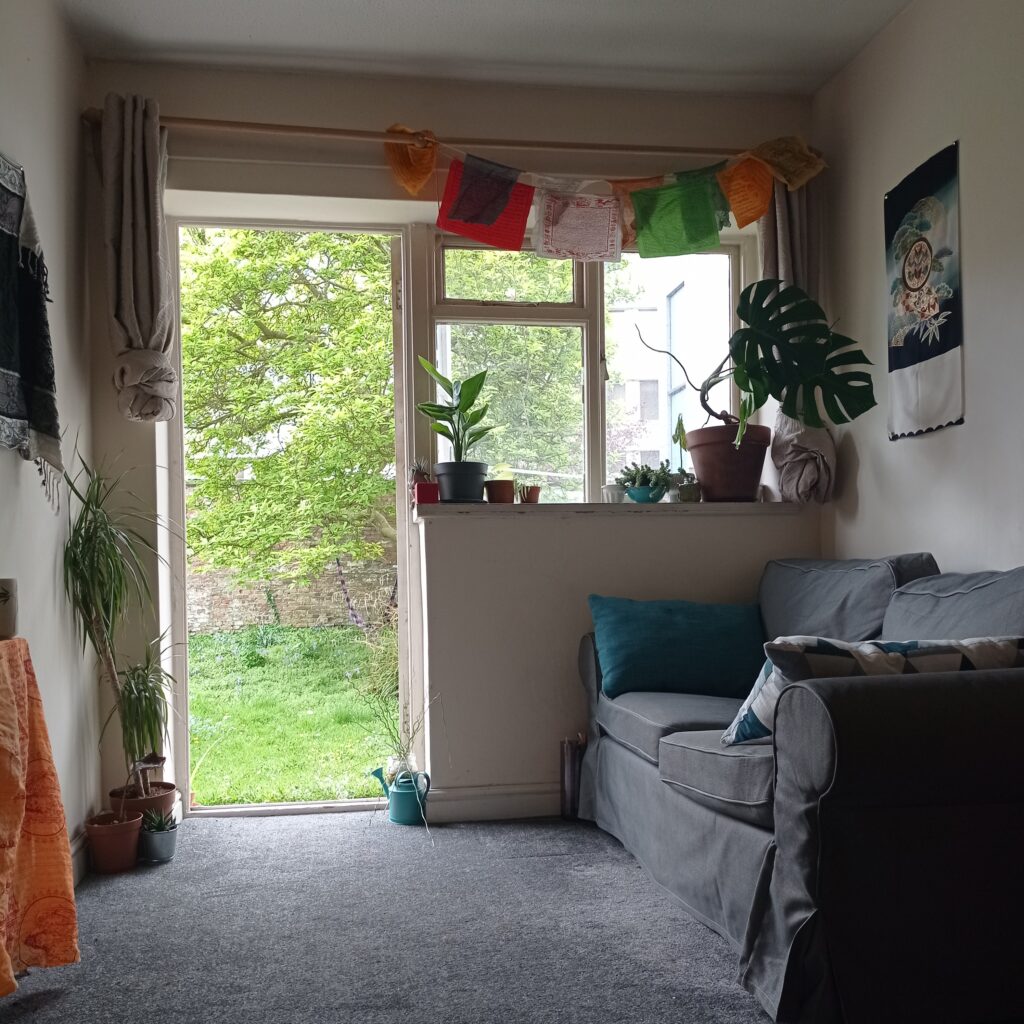 The Embrace Connection Studio is a cozy, bright space filled with plants, opening onto a large sunny garden. It has space for 2-3 people to move creatively, play and stay connected.
Located in Redcliffe, we are just south of the city center, near Temple Meads. Near bus routes A1, M1, M2, 23, 24, 39, 52, 70, 71, 73, 75, 76, 90, 91.
Accessibility: 10 steps up from the street.
Home Visit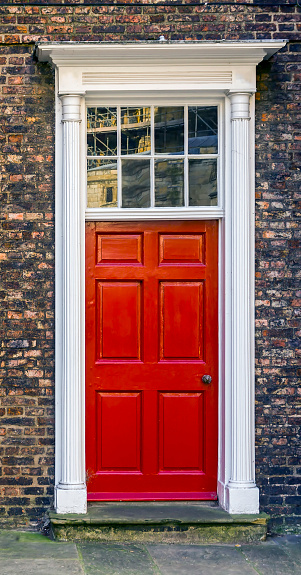 If you have a suitable space, we can have our sessions in your home. We need a space where we can sit comfortably and move around, with some peace and quiet to avoid distractions.
Outdoors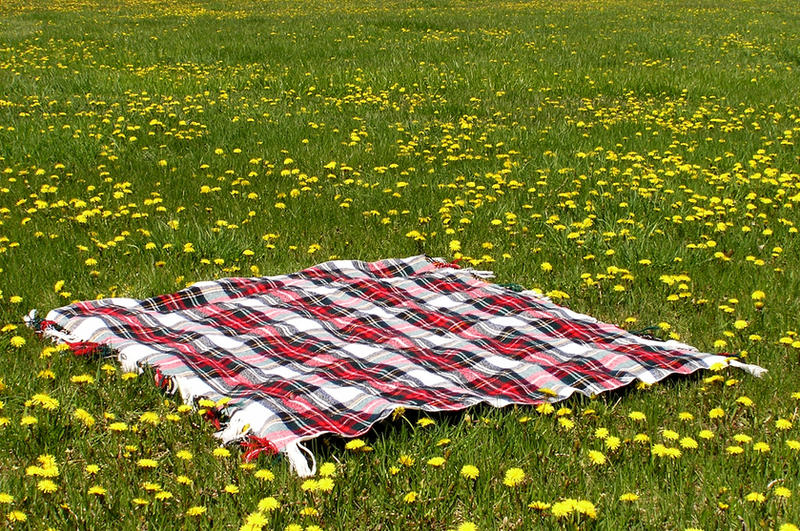 If the weather permits, we can hold our sessions outdoors in a park. I'll bring a large picnic blanket and a bluetooth speaker. We'll find a quiet spot with some privacy so we can focus on our session.