Embrace Connections Team Building Masterclasses focus directly on improving interpersonal soft skills, team dynamics and relationships between colleagues. Other Team Building solutions hope to achieve team improvements incidentally, alongside a structured activity like paintball or problem solving. At Embrace Connections, we target these outcomes directly.
Outcomes
Soft Skills
Trust
Empathy
Expressing needs and boundaries
Communication
Cooperation
Mutual support
Creativity
Team Outcomes
Improve empathy, emotional connection between colleagues
Clearly define ways of working to achieve best results on a granular level with each employee
Improve mutual understanding of people and circumstances
Build/reinforce bridges for assistance and support
Have fun together!
Business Outcomes
Better collaboration and cooperation
Reduce silos and communication gaps
Work more efficiently
Achieve better quality business outcomes
Employee wellbeing

Employee retention
Less reliance on financial perks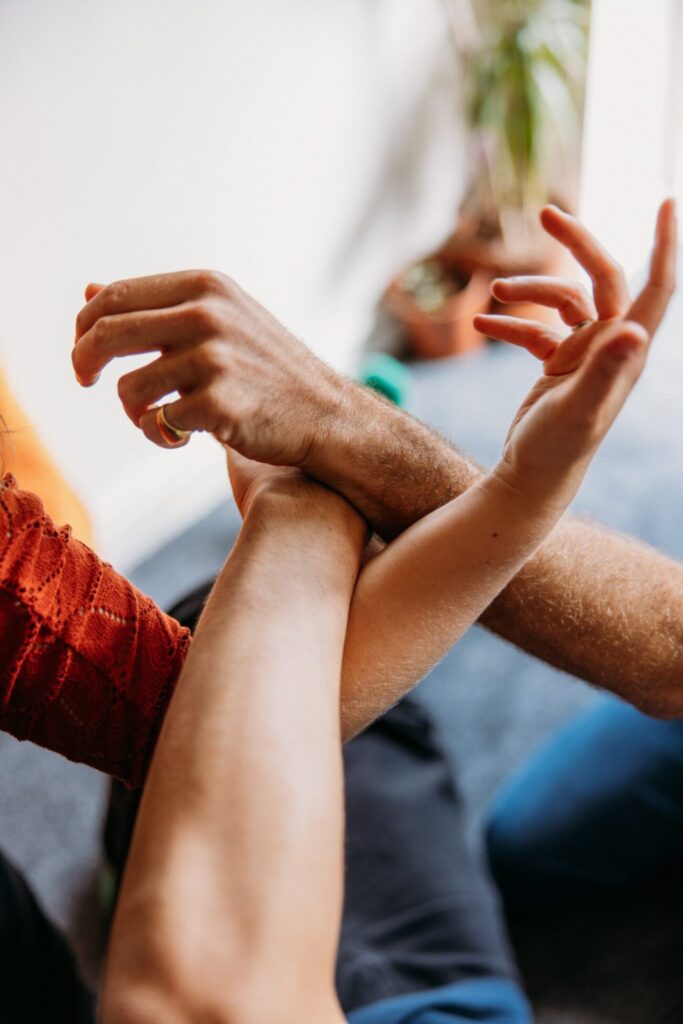 Format
Each session begins with a gentle introduction to set expectations for the space. This is followed by a sequence of activites and reflections. Sessions proceed at a comfortable pace, allowing participants to adapt to new environments and modes of interaction without overreaching. The group decides how deep to go, depending on their openness and comfort.
The exact duration and schedule can be adapted to your group's needs.
These Masterclasses use movement and touch-based practices from partnered modalities such as AcroYoga/partner acrobatics, partner dance, contact improv, fighting, wrestling, massage, etc. The body is a powerful tool to provoke insights about ourselves and the ways we interact with others. So, these partnered activities target interpersonal soft skills directly.
The entire session is built upon a culture of consent. articipants should not feel pressured to engage in any activity they are not comfortable with.
Solutions can include a mix of:
Embodiment practices to improve awareness and make everything that comes more grounded and authentic
Ice-breaking activities to dissolve internal blockages and bring down barriers between people
Connection pratices to improve trust, empathy and communication in the group
Culture strategy setting session
Deep dive on empathetic 1-1s
Ways of working: understanding and communicating workplace needs
Small group reflections
Shared meals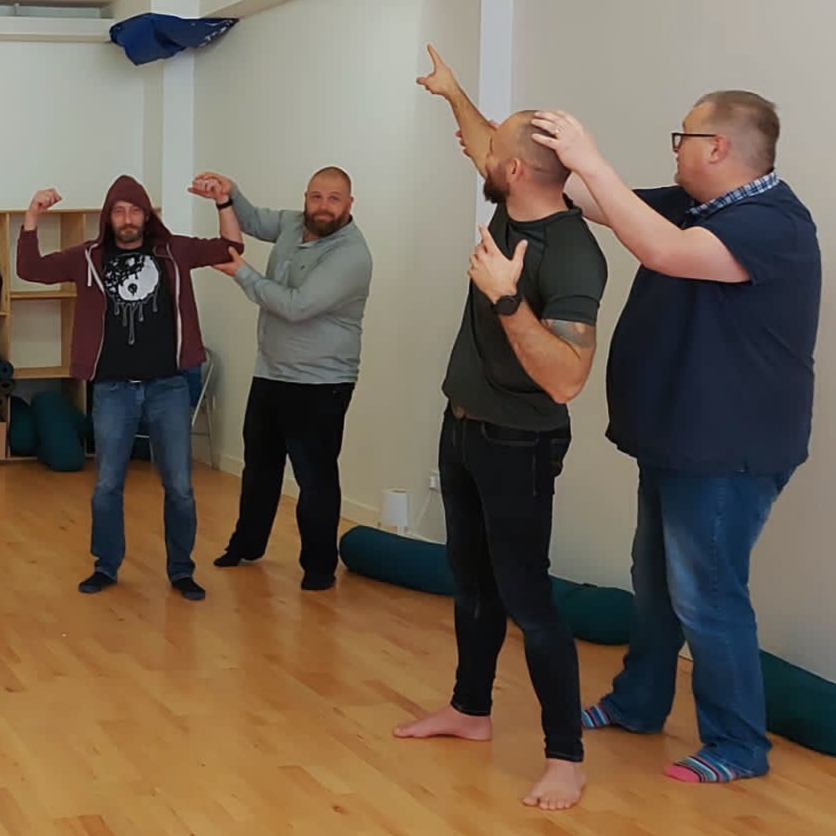 Bespoke Solutions
Team Building Masterclass solutions can be tailored to suit your teams and your needs.
Some workshops are short and fun
2 hours
Mostly physical activities
A little theory
Some conscious reflection
Others are profound and impactful
Full day
A mix of physical activities and theory
Intention setting
Solo and group reflection
Debrief sessions to extract lessons learned to apply in a business context
…and anything in between
Let's have a call to discuss your company's needs.
Testimonials