People are your most valuable resource. Your company culture is the engine that drives your business.
Improving trust, empathy, and communication between colleagues will help your company culture thrive. Colleagues will support eachother's wellbeing. Stronger teams will produce better results.
Embrace Connections solutions focus on upskilling your people and enabling better communication, collaboration and support.
Whether it's colleagues supporting each other better with empathy and trust, managers fostering an empowering workplace environment or directors implementing a wellbeing strategy, good company culture produces stronger business outcomes.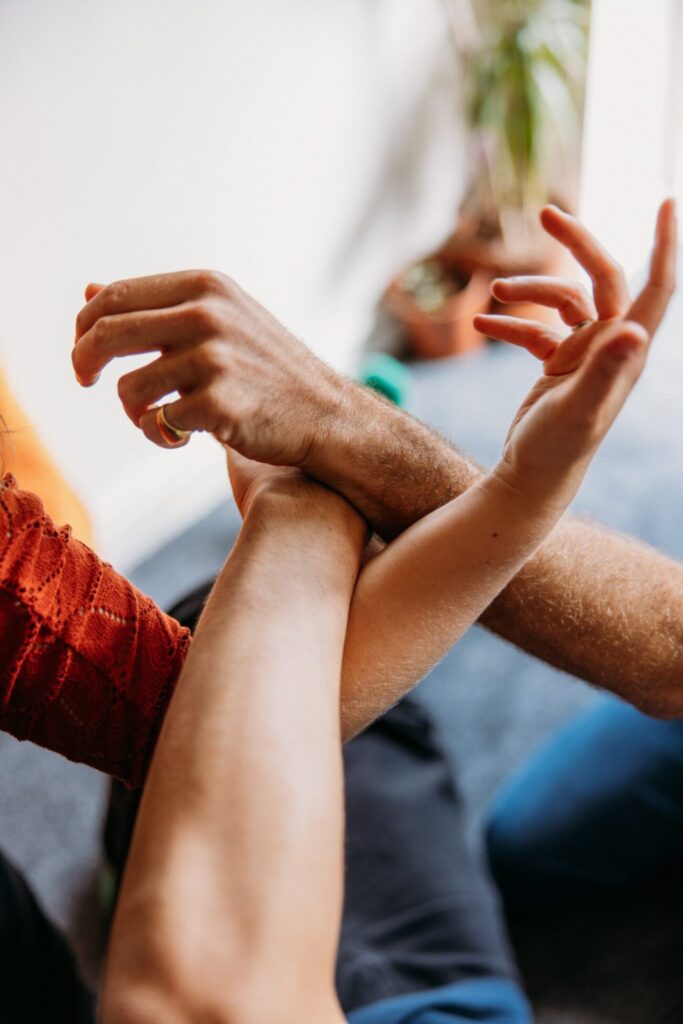 Better for Employees
You spend all your working days interacting with colleagues. Enjoy your workday more with nourishing interactions with colleagues.
Understand and communicate your ways of working. Collaborate more comfortably with your teammates.
Support and be supported by your peers. Your best mental health resource at work sits at the desk next to you or works on your team or shares a coffee with you in the break room.
It starts with mutual respect, empathy and trust.
Better for Employers
Deliver on your strategy to improve workplace wellbeing. A company with aligned values, leadership and culture provides a superior employee value proposition. Employees are drawn to companies that "have it together."
Improve hiring and retention. More connective, supportive company cultures are more attractive to applicants. Happier, well integrated employees are more likely to stay in their current jobs.
High functioning, communicative teams achieve better business outcomes.
People are the heart of your business. What are you doing to help your teams thrive?
Embrace Connections Solutions
Embrace Connections supports small to medium sized, values driven business in achieving better company culture through workshops (connection, wellbeing, culture setting), seminars, leadership coaching and people-focussed wellbeing systems.
Click through to see how we can help you improve your company culture, strengthen teams and improve the quality of connections in the workplace. We offer bespoke solutions to fit your company's needs.