Your team needs to be able to work well together, even if they rarely see each other in person. Whether they are working from home, distributed across the country or around the world, they must communicate well and support each other in order to achieve their goals.
Maintaining strong, healthy company culture without face to face interactions is challenging. Employees are less likely to stay engaged with their colleagues and the company. They may check out and perform worse, or even choose to leave and work somewhere else! How can you maintain good employee engagement, and retain your remote colleagues?
Outcomes
Break down silos and work better as a team, in spite of the distance.
Embrace Connections Online Team Building Workshops are a fun, engaging way for distributed colleagues to develop empathy and emotional connection, and deepen their relationships. Colleagues who get along better are more likely to produce better quality work together, and remain in the business.
Format
Online Workshops take place on a simple but dynamic virtual reality platform called Spatial Chat. It is in-browser and accessible to anyone. Participants can attend from an office or comfort of their own home.
Activites involve embodiment, solo and (virtually) partnered movement practices, relating and communication activities, and dynamic group activities.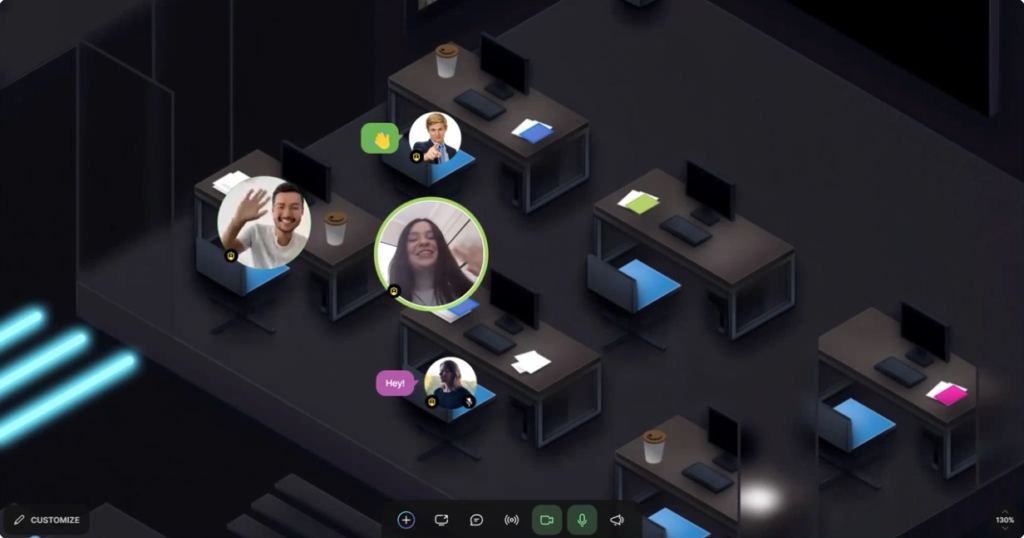 Solutions are adaptible to suit your team size. Single sessions are available, as well as recurring sessions (i.e. monthly) to maintain and develop company culture.